I don't know about you, but I feel like 2020 keeps delivering one sucker punch after another. I've been really grappling with a lot of things this year and decided it was high time I work on a faith-based collection, mostly to remind myself that God is still on His throne, despite what 2020 throws at us. The result is my new She Shall Not Be Moved collection and it is now on sale at GingerScraps during the September Buffet.
She Shall Not Be Moved Collection!
I intentionally made this collection delicate and feminine, yet a little shabby and worn around the edges. That's pretty much how I've been feeling for months, now! And yet, His grace is sufficient and keeps on carrying us through one of the hardest years most of us have experienced in a while. I'm so grateful for that, aren't you? This collection will be one I reach for often to document my faith journey, and I hope you will, too.
The full kit has 19 papers, 45 elements and a unicase alpha. It will be $2 and each of the add-on packs just $1 each from September 1st until September 5th. On September 6th, prices increase to $4 for the kit and $2 for each add-on pack, followed by my regular prices on October 1st.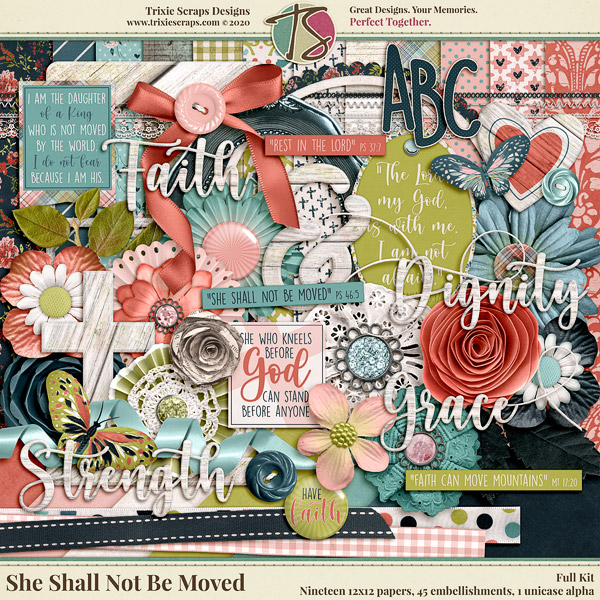 Add-On Packs
The collection includes coordinating cardstock and bonus papers, plus a fun pack of bonus alphas. If you enjoy art journaling (or just like the look) don't miss the messy edges and painted accents, too. Plus there is a coordinating set of page templates to help you create pages quickly! Lastly, if you love it all, grab the value bundle. (Note, the template pack is the only piece not included in the bundle.)
Creative Team Inspiration
Here's a look at what the Scrap Stars created with this pretty collection! First, a page created by Stacy showcases her daughter Rachel and her two best friends. Everything about this page sings to my heart — I love the clustering and photo treatment. EmScraps (from the GingerScraps CT) documented a great birthday tradition page, with her daughter's first trip back to church in person since the pandemic began. Jennifer's monochromatic page is color perfection and Shilo made a beatiful tribute page to her mother-in-law's strength during a time of loss. Beautiful work from all four of these talented ladies!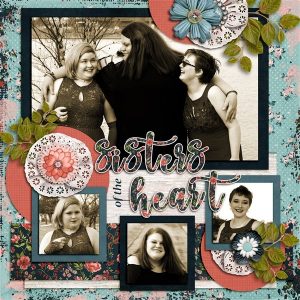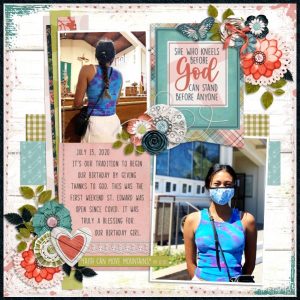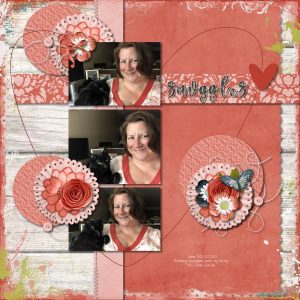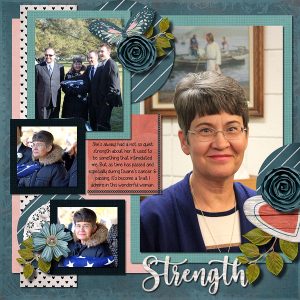 Thanks for stopping by and reading this post and more importantly, thanks for supporting my business this month! If I can ever be of help to you, please stop by and leave me a note so I can help! — Trixie