As has become the tradition for us, North Meets South Designs is in the designer spotlight all this month over at Ginger Scraps.  That means the March daily download freebie kit AND a storewide sale all month long, too! Connie and I had so much fun making this kit for you.
March Daily Download Freebie
If you follow along on the Ginger Scraps blog, all this month, you will be able to collect all the pieces of our new freebie kit. It's full of rainbows and love and lots of luck. Wink, wink! Here's a sneak peek at it: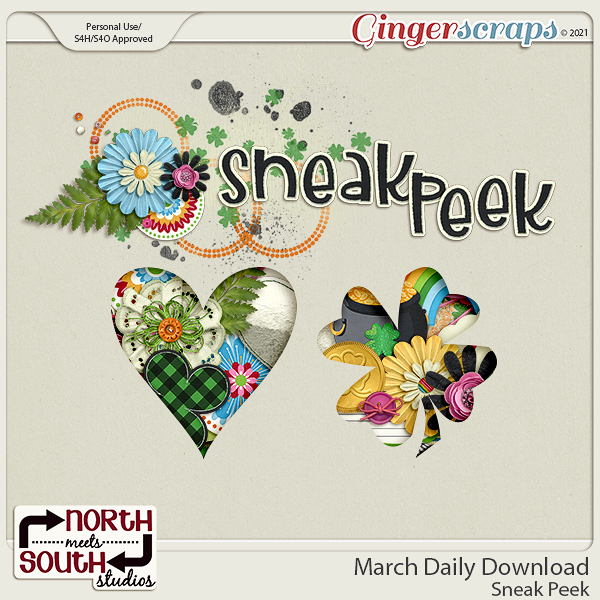 Storewide Sale
As part of our spotlight, we have a sale for the month of March, as well! Enjoy 40% off all your purchases in our North Meets South Studios store until March 31st. Please note, bundles are already discounted and excluded from the sale.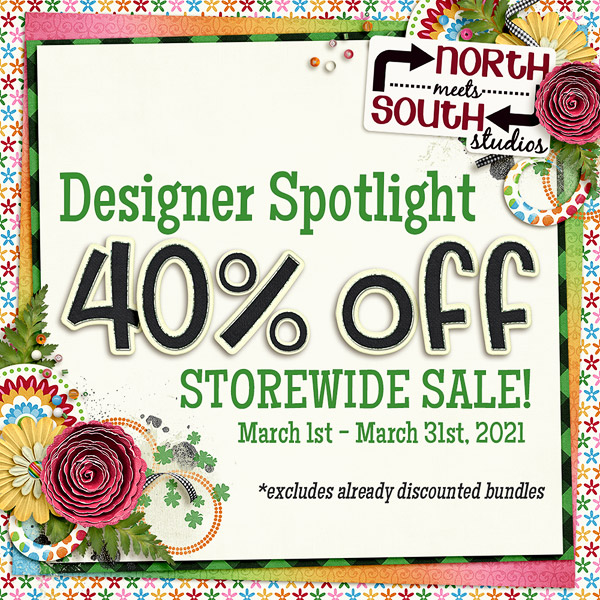 And forgive me, but I'm going to take a moment to be sappy! I honestly feel that one of the biggest blessings I've received through my design business is my friendship with Connie. Despite the miles that separate us, we have managed to maintain our friendship for something like 12 years now. I've watched her son grow into a wonderful young man and she now delights in my little dude. We have vacationed together and hanging out with her is as natural as breathing. I can confide in her about anything and can always trust it will never become the subject of digi gossip. She is honestly my best female friend and I'm more grateful for her than I can quite describe. Everyone should have a friend like Connie. It is my privilege to work with her, but my fortune to call her my "sista from anotha mista." I love you, C.
Here's my favorite photo from our last vacation… just prior to snapping it, she told me the "southern girl secret" and assured me that "every selfie looks great if you pop on a pair of sunglasses a baseball cap." Can't wait until we can take silly selfies together again!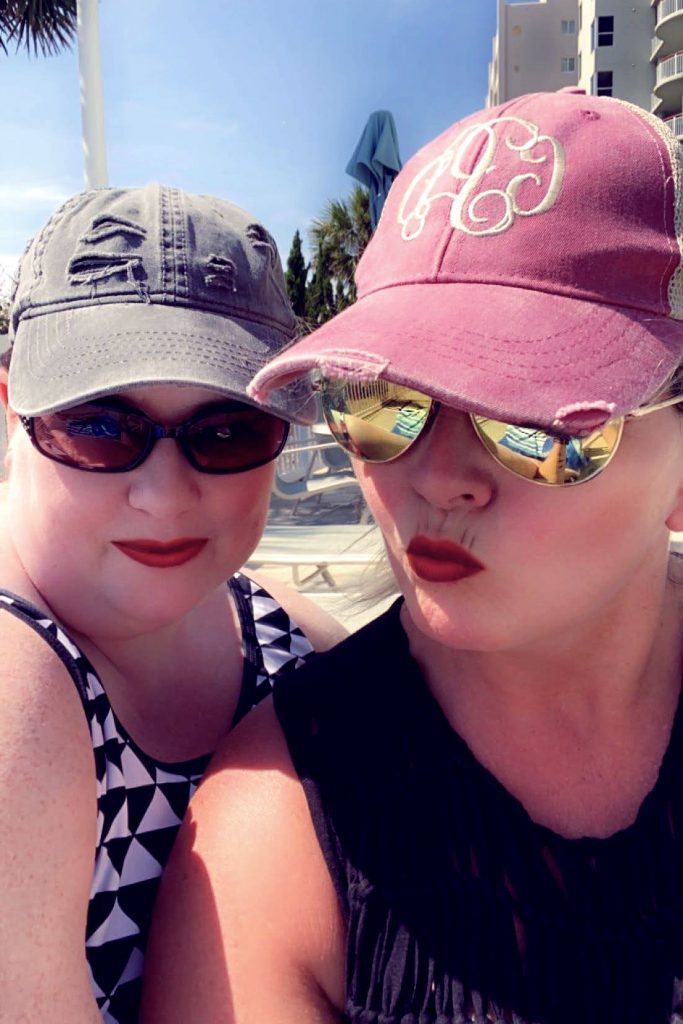 Enjoy the daily download this month – and my thanks in advance for shopping with us and supporting our small businesses! If you need any help at all, please feel free to reach out. Happy Scrapping!