Hello and HAPPY iNSD 2022! How in the world are we already almost halfway through 2022? Here at my home we have been working hard at overhauling my veggie garden, getting new flowers and shrubs planted in the garden beds and working on improving our lawn. Meanwhile, my little guy started playing t-ball last month and we just enjoyed his very first baseball game last weekend. It is seriously SO cute!
OK, enough of my chitter chatter. I know you've really come to my little corner of the web to hear about the good deals this weekend, right? Read on for all the details, including our storewide sale, new goodies, & grab bags!
iNSD 2022 Storewide Sale
First off, everything* in my GingerScraps store will be 50% off, May 6th through May 12th, including my recently released May buffet collection (*bundles and grab bags excluded). If you've had some things on your wishlist for a while, now's your chance to grab them for a good deal. You can skim the image below for a peek at all the other awesome stuff going on at GingerScraps this weekend, including the mega collab you'll get with a $20 purchase!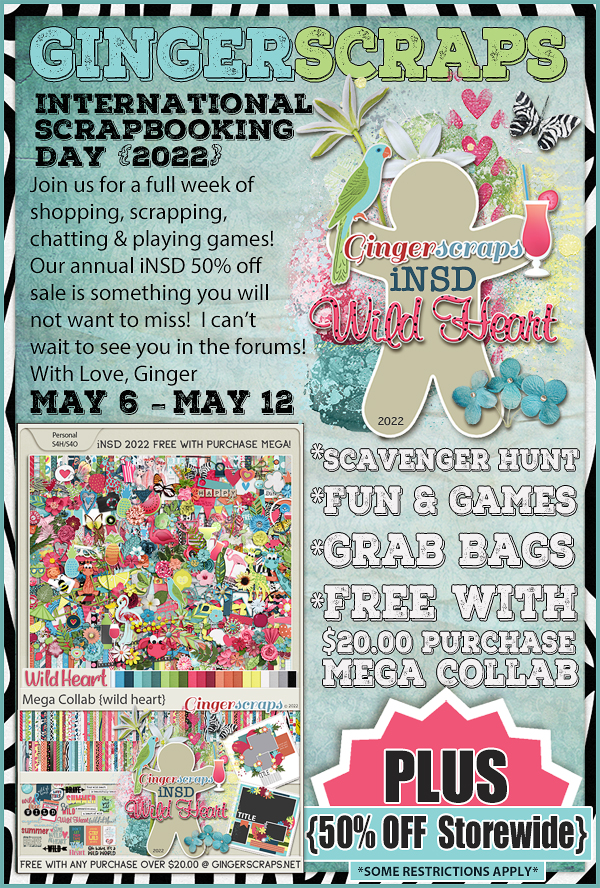 Grab Bag Sale
I also have FOUR grab bag deals for this iNSD 2022 event. There is a grab bag for everyone, no matter what style of product you prefer. Each grab bag is linked below – let's start with the brand new template grab bag for this month: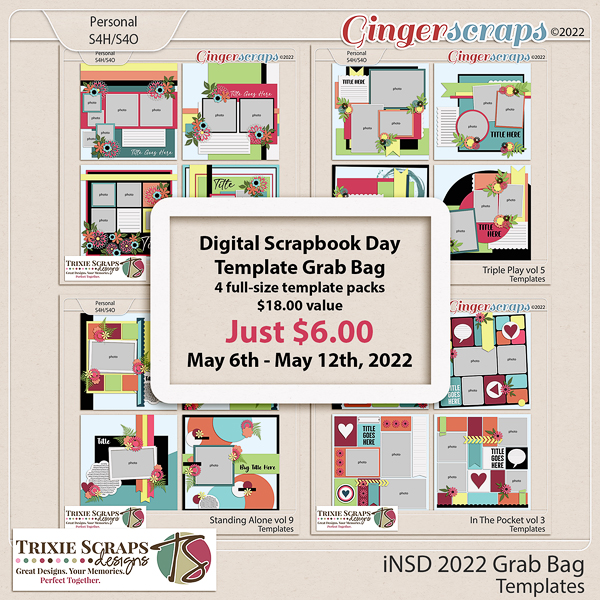 Next up is my "Make Your Own" Template Grab Bag – choose any five template packs for just $5 when you purchase this bag.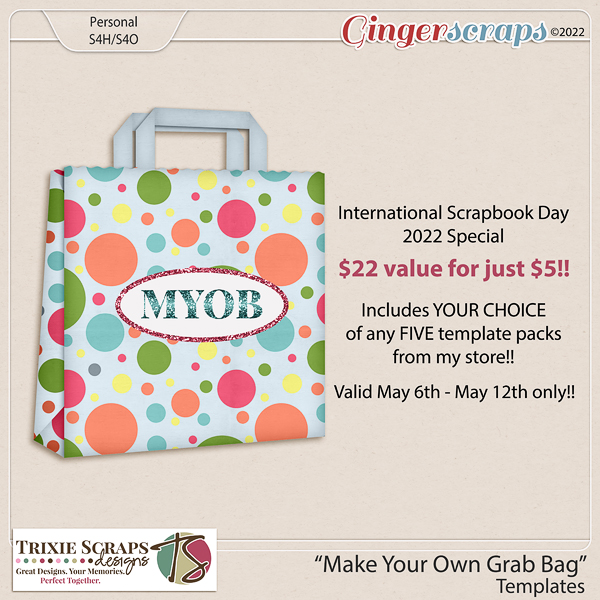 I also have a "Make Your Own" Kit Grab Bag! Once again, you will get your choice of five kits when you purchase this grab bag.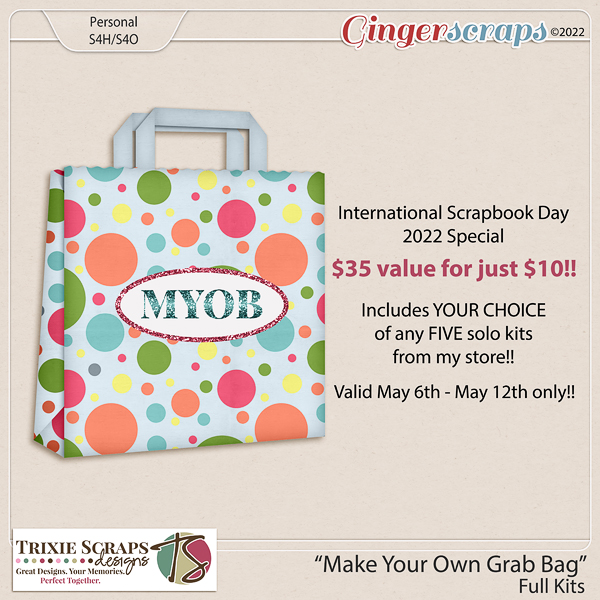 And finally, you might be interested in the BEST deal of the four… my "Make Your Own" Bundle Grab Bag. You will choose 3 bundles for just $20 when you purchase this bag. It's like buying one bundle and getting two free. A super low price in honor of iNSD 2022!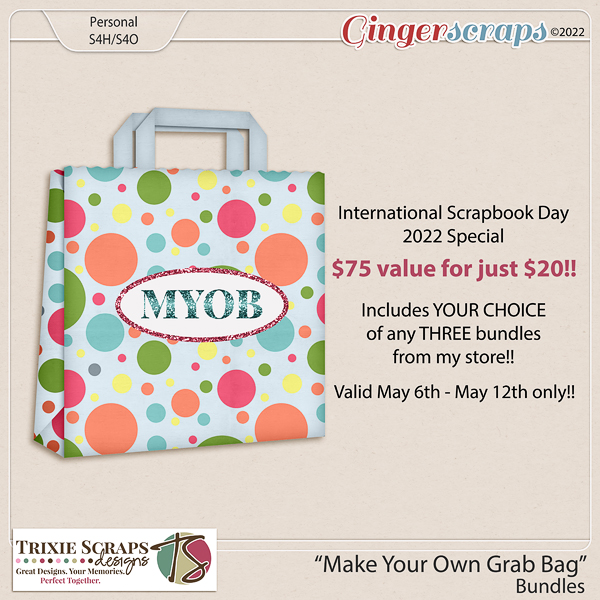 Whew!! That's a LOT of fun and sales and scrappy goodness to digest. Don't forget, the sale and the grab bags are only available until May 12th. If you've read this far, you are amazing! As always, I want to express my appreciation for your support of my business all these years. I wouldn't be here without YOU, so thank you, thank you, thank you!