I don't know what it's like where you live, but here in Kansas City, we have been in single digit temps ALL week long. I really don't like the cold at all! But, it's been the perfect excuse to stay inside and use the snowy, frigid weather as inspiration for my new collection. Now, I might not be a winter lover…. but if you are, this is the PERFECT collection for your winter memories!
Winter's Lovesong Collection!
This collection was honestly fun to work on. And true story, I had actually started this one a handful of years ago and it just wouldn't come together for me. I put it to the side… then had the baby…. and well, you know how that goes. Now that he's a toddler and I've got some time back to work again, I decided to dust this one off and take another stab at it. I think it was meant to be because the end result is a far cry from where this one started! Touches of sparkle, cute and fun elements and a wintery pastel palette to fall in love with — I hope you like this new collection as much as I do!
The full kit has 20 papers, 47 elements and a unicase alpha. It (and each piece of the collection) will be 25% off this week only.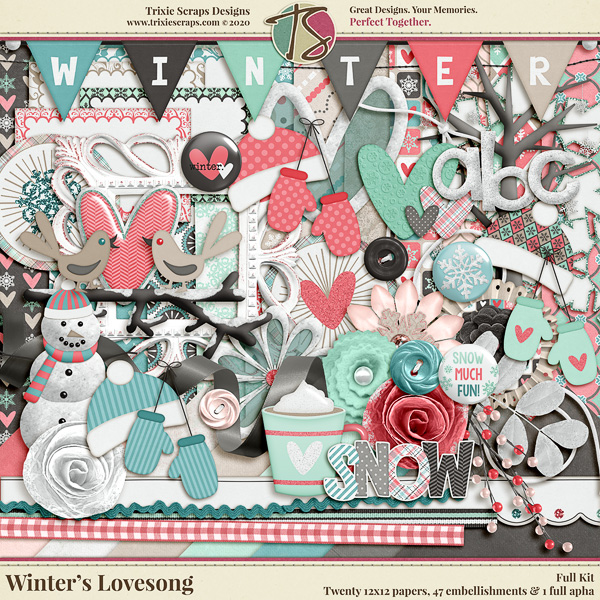 Add-On Packs
The collection includes coordinating cardstock and bonus papers, plus a fun pack of bonus alphas. If you enjoy the pocket page look, don't miss the pack of pocket cards – I think they are my favorite add-on pack! Plus there is a coordinating set of page templates to help you with a starting point and a set of quickpages for those of you who like to drop in your photos and be done quickly!
Value Bundle
If you just love and have to have it all, you're in luck! I bundled it all in one convenient product – and it will always and forever live in my shop at a 30% savings over the cost of each individual pack.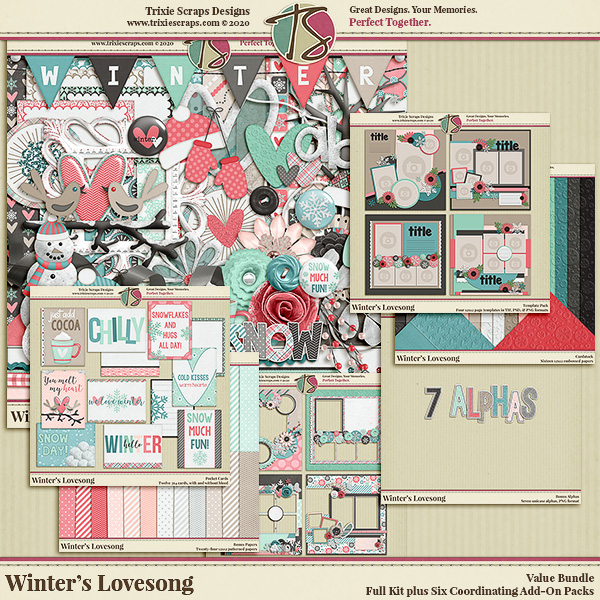 One last note before I go! There happens to be a coordinating freebie for this collection, but you need to be a newsletter subscriber to get it. If you are already subscribed to my newsletter, you likely had the freebie waiting in your inbox this morning. To subscribe, fill out the form on my homepage or in the sidebar to your right there. If all else fails, click HERE and fill out the form to subscribe. My newsletter service should pretty quickly send you the freebie newsletter.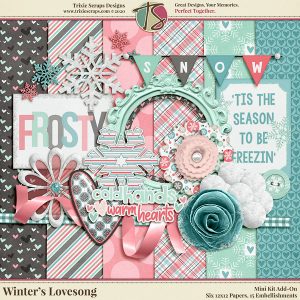 Thanks for stopping by and reading this post and more importantly, thanks for supporting my business this month! If I can ever be of help to you, please stop by and leave me a note so I can help! — Trixie