Here are some of the frequently asked questions we've answered most often. For fastest service, please check this frequently asked questions list first to see if your question has been answered here. If, after checking this list, you still have a question, don't worry as I'm here to help!
Fill out a help ticket
here and either I or a member of my team will get back to you within 48 business hours with assistance.
Note: Clicking on any of the frequently asked questions below will enable the drop-down and show the answer to the question. Thanks, once again, for your patronage – I appreciate your support!
Q: What forms of payment do you accept?
As of right now, the only form of payment I accept is PayPal. However, you do not need to have a PayPal account in order to make a purchase from my store. You can process a credit card payment through PayPal without having an account with them. More information can be found on PayPal's website here.
Q: What are your Terms of Use?
A: You can find my complete Terms Of Use here. I also have special terms for teachers who have purchased products from my Teachers Pay Teachers (TpT) store that can be found here.
Q: Do you offer any discounts or coupons?
A: Yes, I do! I periodically run storewide sales and offer coupons to my store. These sales and coupons are advertised in a variety of places. The best way to ensure you are "in the loop" when it comes to sales and discount coupons is to subscribe to my monthly newsletter, The Trixie Scraps Scoop. It's also a really good idea to sign up for my blog feed to be delivered to your inbox every time the team and I make a new post — I provide convenient daily or weekly sign-up options for this so that you may choose how often you'd like the blog posts to be delivered to your inbox (see the sign-up box in the sidebar to the right). Alternatively, if you are familiar with how RSS feeds work, you could use a service like Feedly to subscribe to my RSS feed. You could also follow me on Facebook or on Twitter. And finally, don't count out 'ole reliable and do a Google search! From time to time, I do provide coupons to some of the discount and coupon websites that are popular on the web, and the best way to find those deals is to search for them.
Q: Do you have a refund policy?
A: Due to the digital nature of my products, regretfully I cannot offer refunds on my products. Before purchasing, you acknowledge that you understand all of my products are provided via digitally downloaded zip files, that no physical product will be shipped to you and that all sales are final. Despite the fact that I cannot offer any refunds, your satisfaction is very important to me! If you have a problem with any of my products, for any reason at all, I encourage you to submit a Help Ticket and give me an opportunity to make it right. I will always do my best to ensure you are happy with your purchase!
Q: Can I use your designs to create items for sale on Ebay, Etsy, TpT etc?
A: My personal and Scrap4Hire License prohibit any sort of sales activity on sites such as Ebay and Etsy. Please read my complete Terms of Use for more information on what you can and cannot do with my products. I do have a limited line of products that is available at Teachers Pay Teachers – these items are meant to be used by teachers creating resources for sale on Teachers Pay Teachers ONLY. They may not be used to create items for sale on any other website. More information on my TpT License is available here.
Q: Can I use your designs to create websites?
A: The only approved use of my designs for websites is for personal blogs, and only when decorated by the owner of the blog and the person who purchased my designs. There are additional terms regarding this usage, which can be read on my complete Terms of Use page. Please note, I do not allow my designs to be used on ANY blog or website that has a business or income-producing purpose (this includes blogs that are monetized by the inclusion of paid advertisements). If you are a blog or website designer, you may NOT use my designs in your business. Again, please read my Terms of Use, which explains all of this more fully. Thank you for respecting my copyright.
Q: Where can I get my layouts printed?
A: My printer of choice is Persnickety Prints. If you've never heard of them, they are a professional photo lab, based out of Utah, that specializes in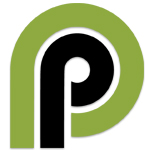 printing full-bleed digital scrapbooking layouts. They are my chosen printer for a few reasons, not the least of which is the quality of the photo paper they use, combined with the archival chemical processing of their prints. When you order from Persnickety Prints, you will receive professional lab prints, similar in quality to the prints you'd get from a professional photographer, for a very affordable price. On top of that, they are speedy – orders are turned over and shipped within 48 hours and their service can't be beat! My orders always arrive in pristine condition and the colors are so true to what I see on my screen when I'm designing my kits. I honestly can't say enough great things about them and, just for the record, I'm not paid to say any of this! In order to keep costs down for their customers, they do not have any kind of affiliate program. As of October 2014, you can purchase 8×8 prints for $0.99 each and 12×12 prints for $1.99 each. Note, these prices are for glossy OR matte finish, your choice. They also do lots of other sizes and specialty print services, as well. You can find their pricing schedule here.
There are certainly cheaper printers out there, and when I say cheaper, I mean it in every sense of the word. Don't be fooled by a bargain basement price – the quality of your prints will go down, commensurate with the price. And, after spending so much time and loving care making your pages just perfect for your family, those pages deserve the extra care and attention you will get when you order from Persnickety Prints.
Q: What's the best way to back-up my files?
A: Photographer Peter Krogh, the person largely credited with popularizing the 3-2-1 backup method, once said "There are two kinds of people in the world – those who have had a hard drive failure, and those who will."
Any digital scrapbooker who has ever experienced a catastrophic loss of computer data can tell you, it is heartbreaking. It's not just the loss of your beautiful layouts, or all your purchases that hurts, but losing all the photos that you can never replace is the worst. Some computer shops and technology big box stores offer data recovery services, but these services often come at a price tag of $1,000 or more, with no guarantee they will be able to recover the data, in the end. So, for your own peace of mind, you should totally start backing up your data right now, if you haven't already.
For the ultimate fail-safe system, experts recommend a three-pronged approach to data backup, known as the 3-2-1 Backup Method. The premise is thus:
3 – Have at least three copies of your data.
2 – Store the copies on two different media.
1 – Keep one backup copy off-site, preferably in cloud storage.
To fulfill the requirements of the 3-2-1 Backup Method, it is a good idea to keep your data on your local machine (your computer's hard drive), as well as on a completely separate device such as an External Hard Drive (EHD). Finally, you want to keep a third copy of your data off-site in cloud storage. And, of course, I have a preference when it comes to cloud storage!
My husband and I proudly, wholeheartedly, and enthusiastically endorse Back Blaze for your cloud storage and backup needs. With Back Blaze, you simply pay $5 per month (per computer), go through a super simple and easy-to-set-up process to establish your initial backup, and then, the program just runs in the background, over your internet connection, automatically backing up new files on your computer as they happen. Their service is reliable and easy to use – and best of all, unlimited! The size of your backup file does not matter, the amount of bandwidth you use does not matter. You pay just $5 per month, per computer and you get the peace of mind that in the event both your computer hard drive and your EHD suffer a crash, you can still restore your data because Back Blaze keeps it safe for you. My husband and I have been using them for years now, ever since the first (and only time) we experienced a hard drive failure and lost about six months worth of precious family photos. That won't happen to us again! Seriously, don't wait to start backing up, you will thank me for stressing how important it is. You just can't predict when your equipment will fail and you want to be sure you can restore your data, when (not if) it does.
One small disclaimer, the link I've provided here to Back Blaze is an affiliate link and I earn a small commission when I refer a new user to their site. If you decide to sign up for their service, I sincerely appreciate you using the affiliate link I've provided here on this page.
Q: I had trouble downloading my order – what should I do?
A: Oh no! I absolutely hate when that happens! Though incidences are few and far between, occasionally the internet gets a case of hiccups or something, and your downloads might not complete before you have used up your initial download limit after placing an order. Don't panic because my support team and I will make sure you get your order completely downloaded! Just file a Help Ticket and let us know you're having trouble. We'll get back to you and help you sort it all out in a jiffy!
Just a quick note on this topic… If you are having trouble downloading products from my store, your browser may be the cause. My frequent customers report great success downloading their store purchases using Google Chrome. If you are having trouble using some other browser, I recommend you try Chrome, as well. You can download and install Google Chrome here.
Q: I lost my downloads – what is your reset policy?
A: If you've made a purchase through Trixie Scraps Designs, first let me say thank you!! Next, I want to encourage you to BACK UP your downloads!! This is extremely important for purchases from not only my store, but from many online stores. I've provided helpful information about backing up your purchases under the related question above.
That said, resetting a customer's order (or sending them new links from which they can download their products) is something I'd love to be able to do for anyone, in any circumstance. This is just not always possible or practical. Due to the manpower and bandwidth costs I incur each time I handle an order reset request, I have established the following guidelines. Please feel free to file a help ticket if you would like to proceed with a reset request, or if you have further questions I can answer about the order reset policies below.
Recent Purchases: If you have placed an order from my store in the last 30 days and have exhausted all your download attempts without successfully downloading all your files, please fill out a new ticket. I will be happy to reset your download links so you may complete your purchase.
For Purchases Made within the last 31-90 Days: I understand sometimes LIFE happens and you may not have taken the time to back up your most recent purchases. In these cases, I offer a ONE TIME free download reset for you. After exhausting a one-time free reset, any future order resets will follow the guidelines below.
For Purchases OLDER than 90 Days: I will reset your links to any product that is still currently available in my shop, however, there will be a 20% service charge, which must be paid via PayPal before the reset links will be made available to you. The 20% fee will be figured on the total amount you paid, at the time of purchase, for any product download you require to be reset. If the product you downloaded was free (or if you used a coupon to purchase the product for free), the 20% fee will be figured on the current retail price of the product in the store, at the time of your reset request. Please note, if a product is no longer available in my store, regretfully, I will NOT be able to reset links to that product.
Q: My question isn't covered in the Frequently Asked Questions – what should I do?
No problem! If you still need help, just file a Help Ticket. We strive to answer all tickets within 48 business hours, so we'll get back to you pretty quickly!