It's time for the July 2020 Bake Sale! From July 15th to July 20th, 2020, you can snag each of these products for just $1, exclusively at GingerScraps.
July 2020 Bake Sale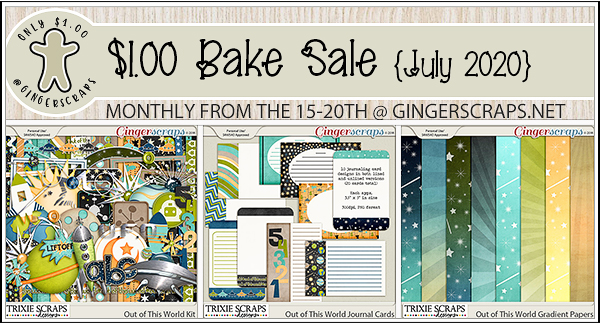 Here's a closer look at each of the products on sale. First, we have my Out of This World Kit. Perfect for pages of all your little Buzz Lightyears, playing with spaceships and aliens and so much more. I really love the spikey and metallic embellishments in this kit, they were super fun to make.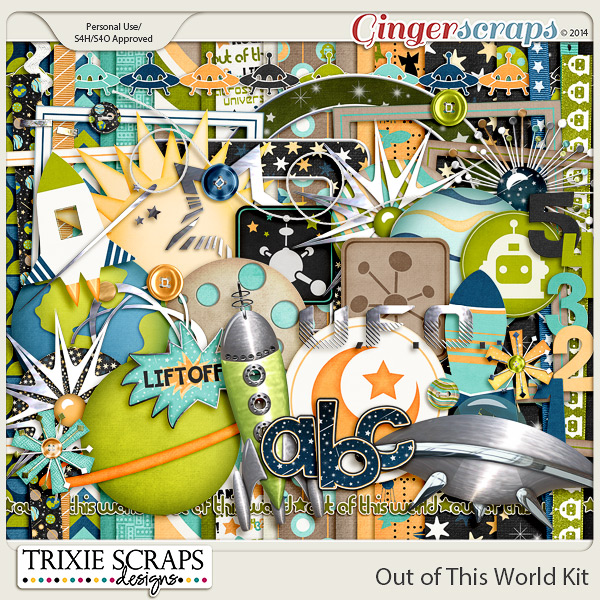 My Out of This World Gradient Papers are also on sale. I love this pack so much, you can create some really artistic and fantasy-like pages with them!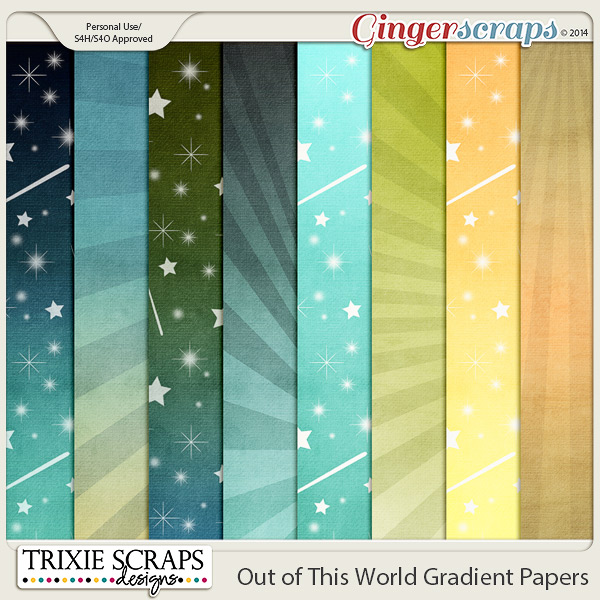 And lastly, I included the Out of This World Journal Cards pack in the sale this month. If you know me, you know I'm a big fan of journaling on scrapbook pages… and so many of my customers are intimidated to actually get the stories down on the pages! Journal cards help you plan a defined area for your words and can help remove the "where do I put it and how much should I say?" barriers to a well-documented story.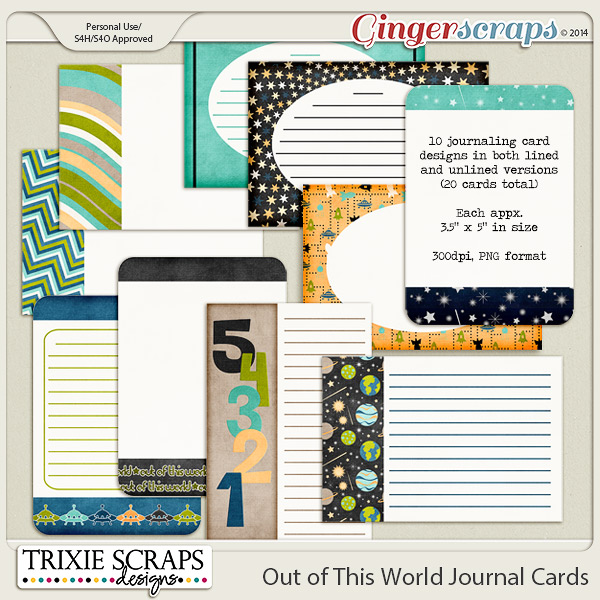 How has your July been going so far? It's really HOT here in Kansas so I'm spending a good amount of time hiding indoors in the AC. But, we do enjoy taking evening walks when the temperature drops. Our son loves to search for sticks and rocks and I often wonder when he will grow out of this cute stage. I put a "to do" on my list today to make a layout with this collection with some photos from last Halloween when our little dude dressed up as Buzz Lightyear. If you make a layout with this collection, I'd love to see it! Drop me a link in the comments below. Happy Scrapping!! — Trixie