Are you ready for the annual Christmas in July Sale at GingerScraps? Run on over to my store and grab the things on your wishlist for 50% off now through July 16th!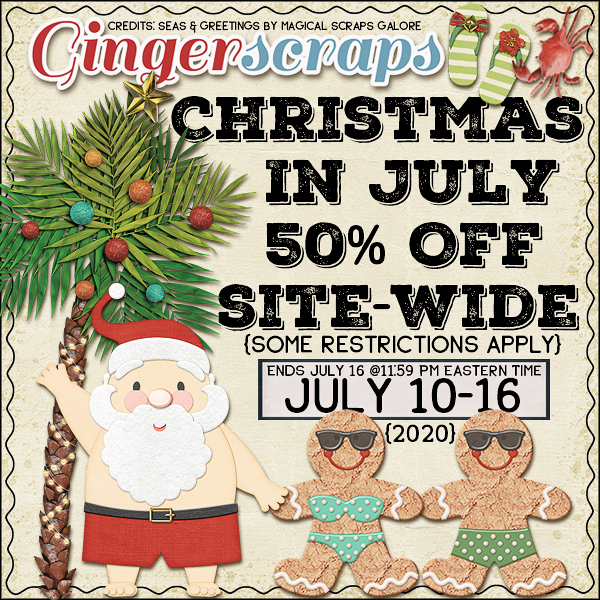 *Note, value bundles are already discounted and excluded from this sale.
If you missed my new "Berry Sweet" collection during the Buffet Sale this month, this also means those packs are back to $1 pricing until the 16th, so don't miss it again!
It's funny to me to be thinking of Christmas right now – the super hot temperatures of summer have arrived in Kansas City. I have a side hustle as a food courier and working this week in 95+ degree temperatures hasn't been all that fun. But, our son has been having a blast out in the kiddie pool in our backyard. I love watching him play out there and I'm so grateful we have this little backyard oasis for him. With all that has happened with the pandemic, we have been avoiding the city pool this year. And I know he misses his friends so much, so it's nice to see him smile and have fun in his pool.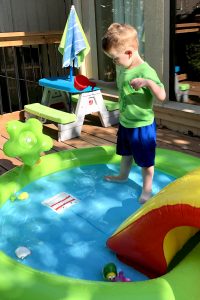 Is it super warm where you live this time of year? What do you all love to do to "beat the heat" and get some relief from the sweltering temperatures? I'd love to hear from you – drop me a note in the comments below! I hope you enjoy the Christmas in July Sale in my GingerScraps store.