We have a new family tradition that started after we moved to Kansas. I love visiting the local farm each year to go blueberry picking. When I saw this month's colors for the buffet sale, I decided to create a berry picking kit! My new Berry Sweet collection is now on sale at GingerScraps.
New Berry Sweet Collection!
I had a blast pulling this one together. The colors and embellishments in this collection are so much fun! The full kit has 20 papers, 46 elements and a unicase alpha. It will be $2 and each of the add-on packs just $1 each from July 1st until July 5th. On July 6th, prices increase to $4 for the kit and $2 for each add-on pack, followed by my regular prices on August 1st.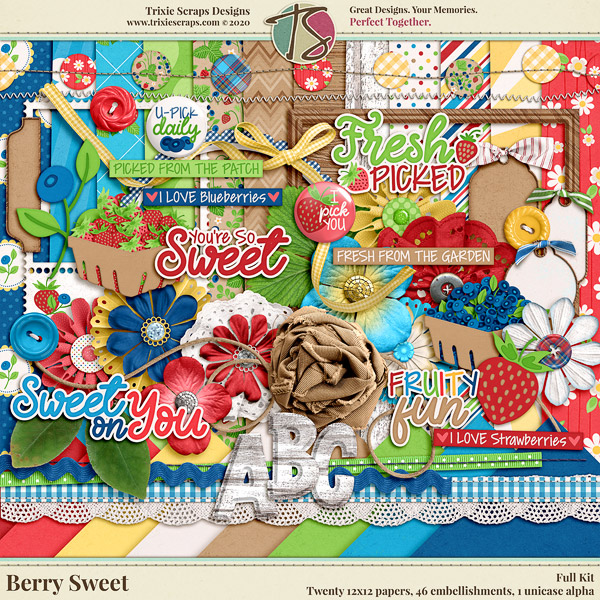 Add-On Packs
The collection includes coordinating cardstock and bonus papers, plus a fun pack of bonus alphas and some adorable 3×4 pocket cards for project life scrapbookers. I've also created some art-journal style packs of painted accents and messy edges, plus there is a coordinating set of quickpages and some page templates to help you create pages quickly!
Value Bundle
If you love the whole collection, you can grab 7 of the pieces in a convenient value bundle – during the Buffet Sale, the bundle will be priced at $8 between July 1st and July 5th (the price will go up to $16 on July 6th, and back to regular price as of August 1st). The bundle does not include the template pack or quickpage set.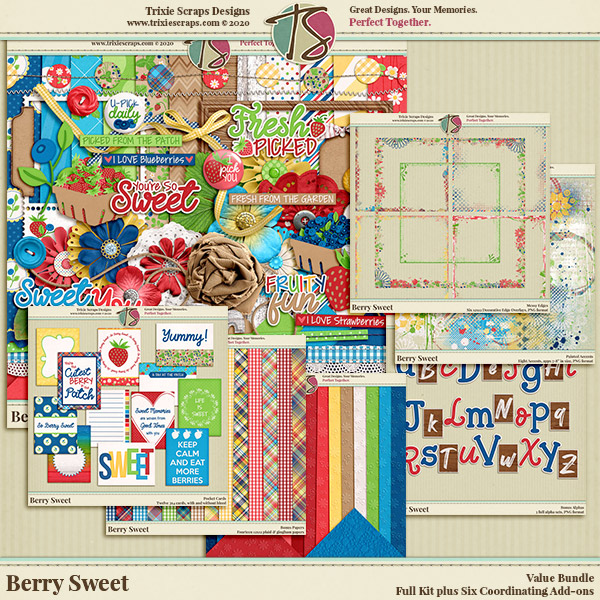 Creative Team Inspiration
Here's a look at what the Scrap Stars and I created with this fun collection! First, a page from me – these were photos from our very first trip to the blueberry farm, which inspired this whole collection in the first place. I really love the templates in this collection and so did the team. Most of the girls used a template as their jumping-off point. The team has really loved the wood-textured papers and messy edges, as well!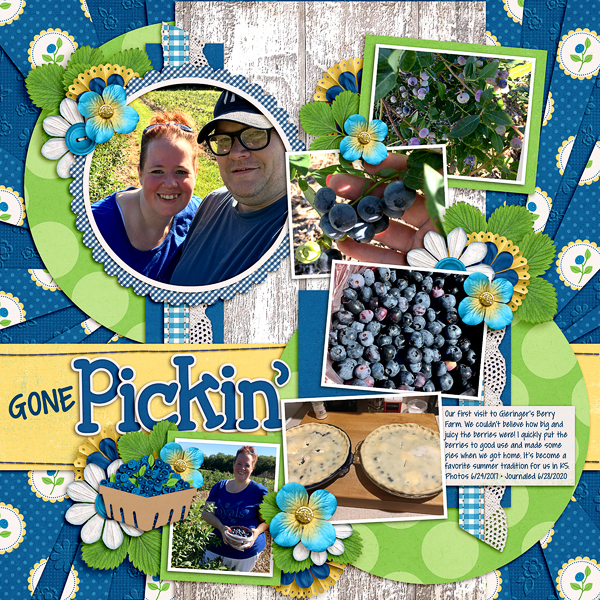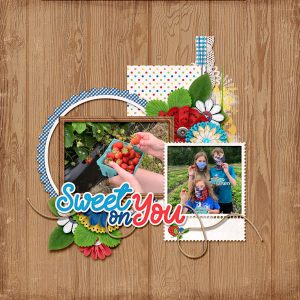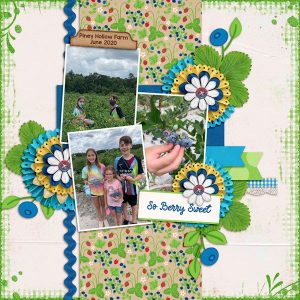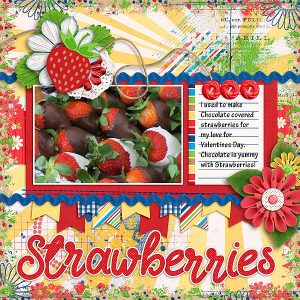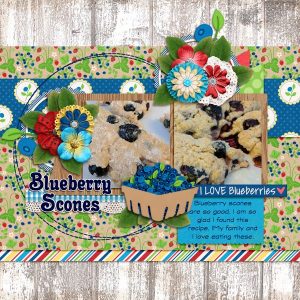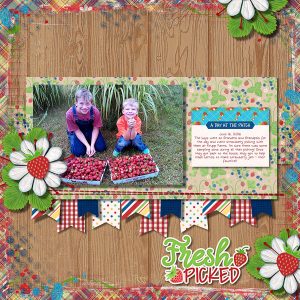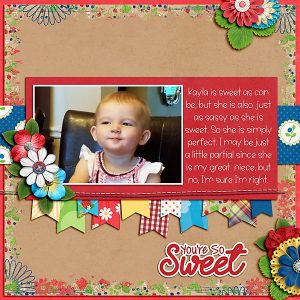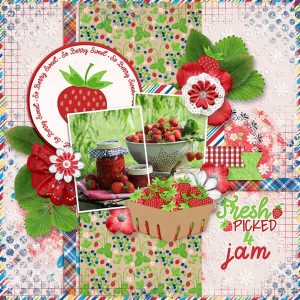 Thanks for stopping by and reading this post and more importantly, thanks for supporting my business this month! If I can ever be of help to you, please stop by and leave me a note so I can help! — Trixie