The colors for the coordinated Buffet Sale this month were perfectly girly and right up my alley, normally. And yet, at first, I wasn't quite sure what to make with this swatch! Luckily, one of the sweet little girls of my CT member, Carrin, had the perfect idea for me! My new Be a Unicorn collection is now on sale at GingerScraps.
New Be a Unicorn Collection!
This one is full of sparkle and magic. The full kit has 22 papers, 50 elements and a full alpha. It will be $2 and each of the add-on packs just $1 each from August 1st until August 5th. On August 6th, prices increase to $4 for the kit and $2 for each add-on pack, followed by my regular prices on September 1st.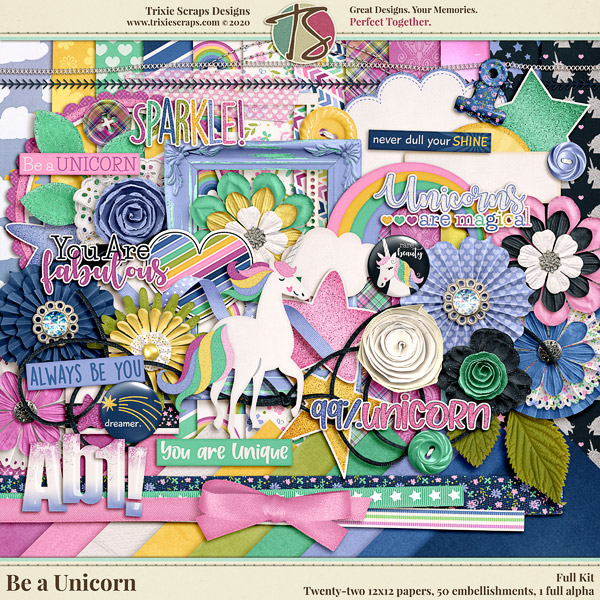 Add-On Packs
The collection includes coordinating cardstock and bonus papers, plus a fun pack of bonus alphas and some adorable 3×4 pocket cards for project life scrapbookers. Plus there is a coordinating set of page templates to help you create pages quickly!
Creative Team Inspiration
Here's a look at what the Scrap Stars created with this fun collection! First, a page created by Carrin and my little muse, Quinn. Quinn might just love unicorns more than any little girl in the world, so I'm glad she loved the collection when it was all done! Jennifer and Shilo also had some fun with this collection. I love those sweet photos of Shilo's daughters and the background on Jennifer's page is so eye catching and cool!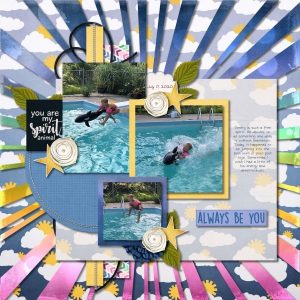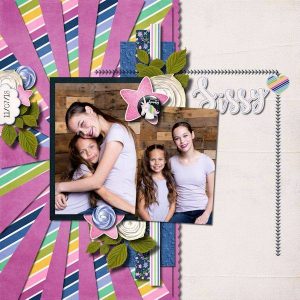 Thanks for stopping by and reading this post and more importantly, thanks for supporting my business this month! If I can ever be of help to you, please stop by and leave me a note so I can help! — Trixie