Happy $2 Tuesday for June 9! Today only, you can take advantage of these deals on two of my products.
$2 Tuesday for June 9, 2020
Just One Kiss
Today, I put one of my earliest Disney-inspired kits on sale and it's called Just One Kiss. It's the perfect kit to use with all the photos you have of your little dressed-up princesses. It's pink and purple with lots of floral and sparkly touches. This collection will be retiring this summer, so make sure to grab it while you still can.
In the Pocket vol 1
I've also added a fun pocket scrapbooking template set to this week's sale, In the Pocket vol 1. There is something about my personality that loves the grid-style of a pocket layout. I always have to break the rules a little bit, though. You will see plenty of spots on these templates that slightly break out of the grid. The result is what I like to call "unboxy pages" that look like a pocket page with a lot more visual interest. Give them a try!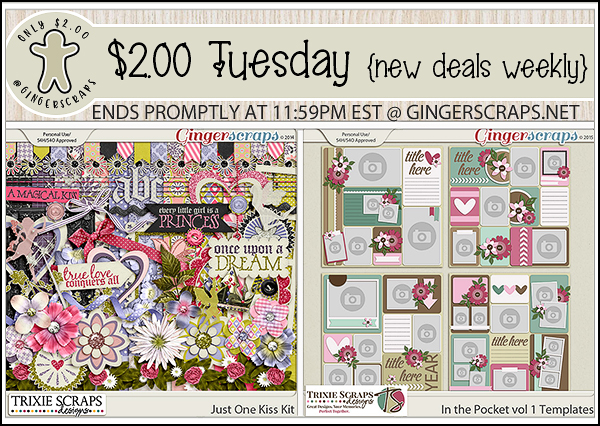 How about some Creative Team inspiration? This page, created by Stacy, is one of my favorite layouts she has designed. I love how she took the flowered border from the kit and made a frame all around the page. The crown at the top of the solo photo of her daughter and friends is the perfect finishing touch!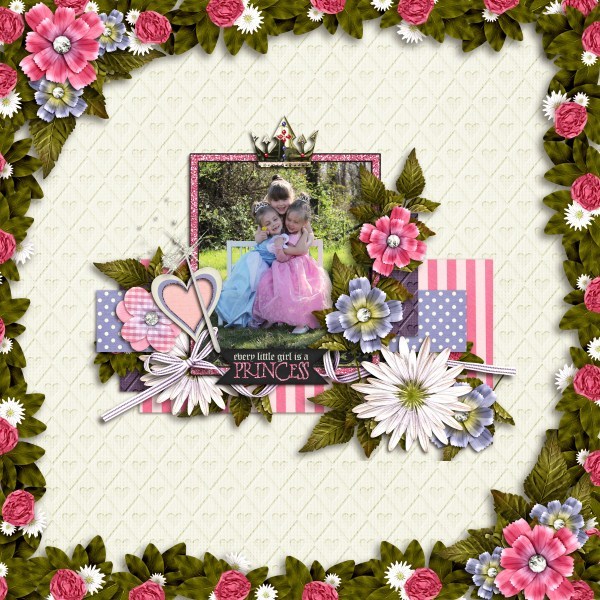 Pardon the shameless plug of my own layout work, but I had to show you this one. This is my niece Alexandra and this kit was inspired by her obsession with Princess Aurora. When I think back to how she would pronounce Aurora, it brings a smile to my face. Thanks for being my muse, Alex!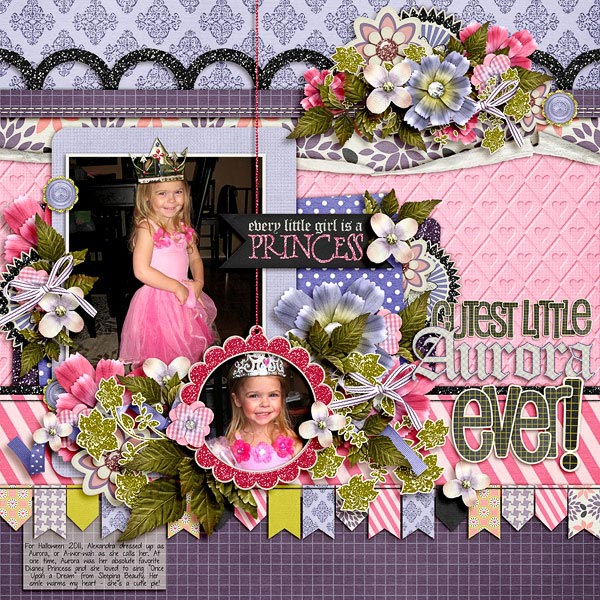 And finally, a fun pocket-style page from Shauna. This one uses the templates that are on sale today and a different kit collection (One Happy Day). I love how she utilized all the little spots and spaces within the template to document a bunch of the things that make her happy. Her pups, crafting and Starbucks, so it's no wonder Shauna and I get along so well!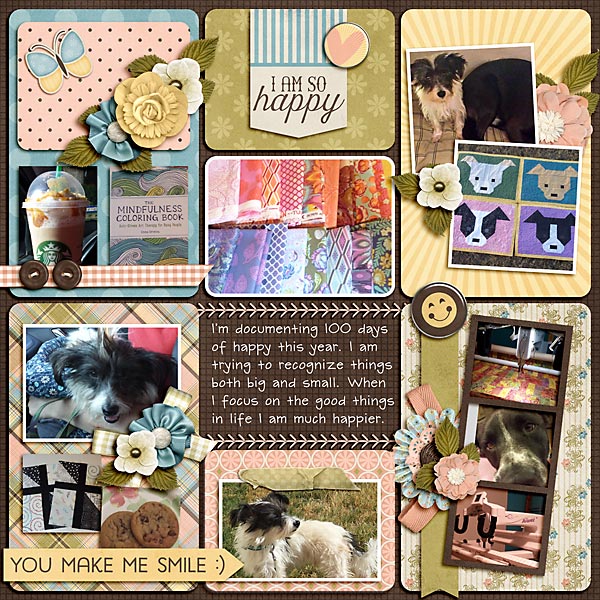 That's what I have for you today! Don't forget, $2 Tuesday is a one-day only sale, so if you like either of these products, be sure to snag them from my GingerScraps store before midnight!