It's time for the June 2020 Bake Sale! From June 15th to June 20th, 2020, you can snag each of these products for just $1, exclusively at GingerScraps.
June 2020 Bake Sale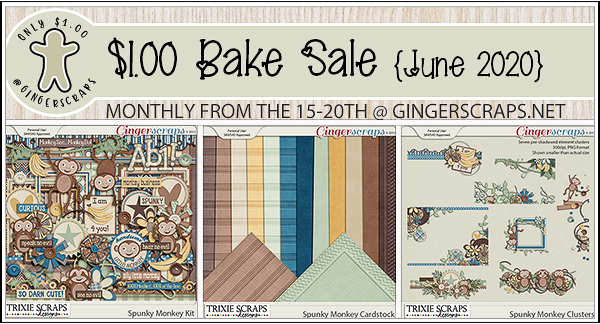 Here's a closer look at each of the products on sale. First up is my Spunky Monkey Kit. I loved illustrating the monkeys for this kit and if you look close, you'll see they are pretty mischievous! This kit is perfect for documenting all the antics your own "little monkeys" get into!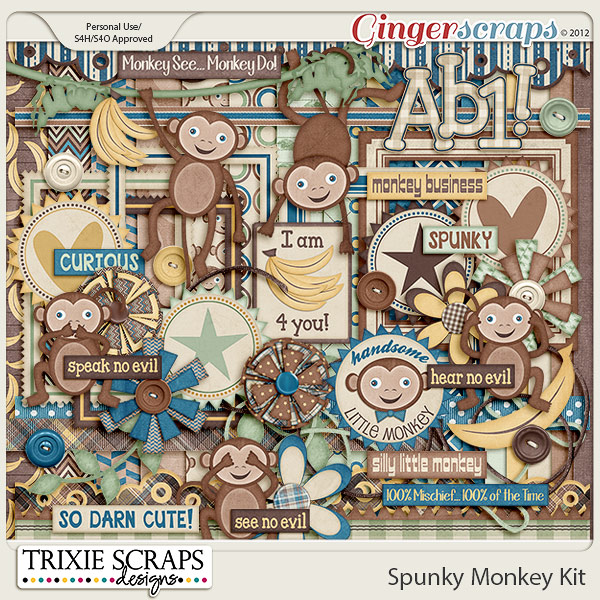 To help you round out your paper layering and add some great texture, snag the Spunky Monkey Cardstock pack for just $1, as well.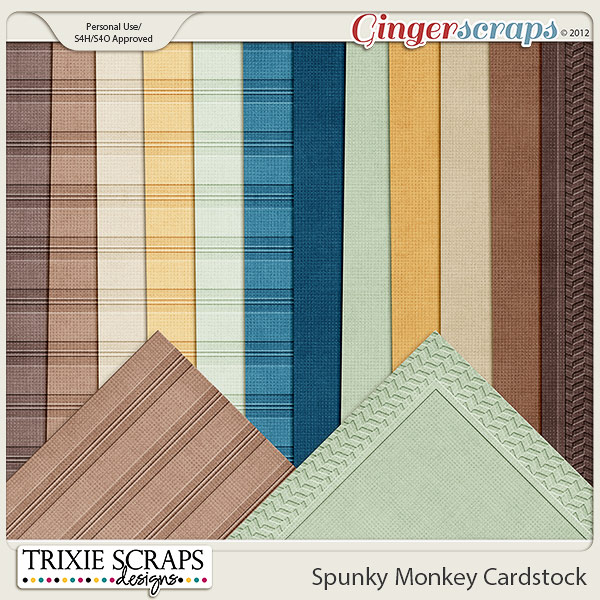 And finally, I included the Spunky Monkey Clusters pack in the sale this month. If you've never worked with a pack of my clusters, this would be a great time to try them! They are pre-shadowed and help you get a page done super fast.
If you are in the northern hemisphere, I want to know how your summer is going so far? I know things are very different for a lot of you this year. Many have had to reschedule vacation plans or just skip them altogether. We didn't have a trip planned for this summer and have decided not to plan anything, for the time being. We will need to head back to New Jersey eventually for my sister's wedding, which had to be postponed in March because of Covid-19. But, we are trying to find fun ways to enjoy the time at home this summer. We spend a lot of time in our backyard, for sure!
Is there a kit or collection of mine you've been eyeing and waiting to see it go on sale? I'd love to know! Drop me a line in the comments below. And, as always, if you need help with anything, please submit a help ticket so I can get you taken care of. Stay safe and enjoy the rest of June! — Trixie