The time has come to say goodbye to some long-loved favorites from my store. I know… so sad!! But, this allows me to make room for some new kits in similar themes and also, allows you to save a bundle on some best sellers – but only if you act fast and snag them by October 31st!
Last Retiring Products Sale for 2016
I have over 40 products heading into the Trixie Scraps vault – perhaps for good! Among them are my Mr. & Mrs. Mouse collection, Fishy Friends, Rescue Me and several more. All the kits are just $2 each and the add-on packs are $1 each, now through October 31st. You can find all my retiring goodies in my TrixieScraps shop and at GingerScraps.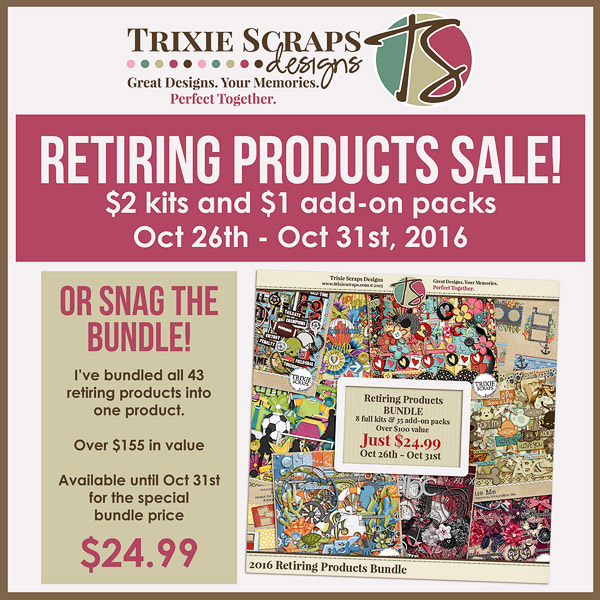 Want an even better deal? I've bundled ALL of the retiring products into ONE convenient purchase, for over 80% off regular retail. It's over $155 in product for just $24.99. Again… this one is only available until October 31st, so don't wait! It's available in my TrixieScraps shop and at GingerScraps, as well. Happy Shopping!