It's time once again for a new Bake Sale – and this month, I've got two great kits on sale, plus a set of templates to bring it all together. From October 15th to October 20th, you can snag each of these products for just $1, exclusively at GingerScraps.
October 2016 Bake Sale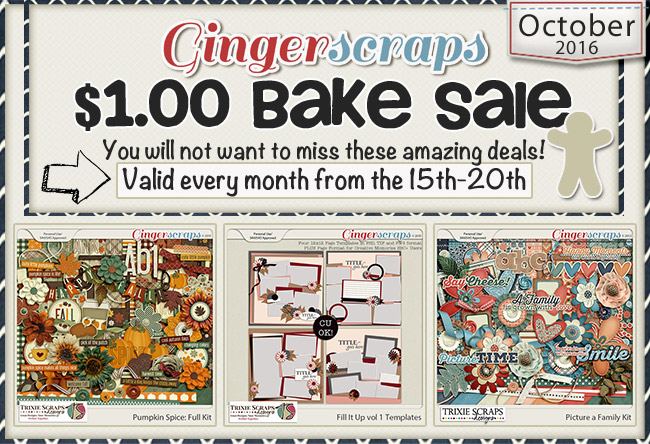 Here's a closer look at each of the kits on sale. First up is Pumpkin Spice. This super pretty, fall kit was released last year and it was an instant hit. If you have never seen it before, now is your chance to grab it for a SUPER steal. It celebrates, naturally, all things pumpkin spice and is a versatile, go-to kit for all your everyday fall photos.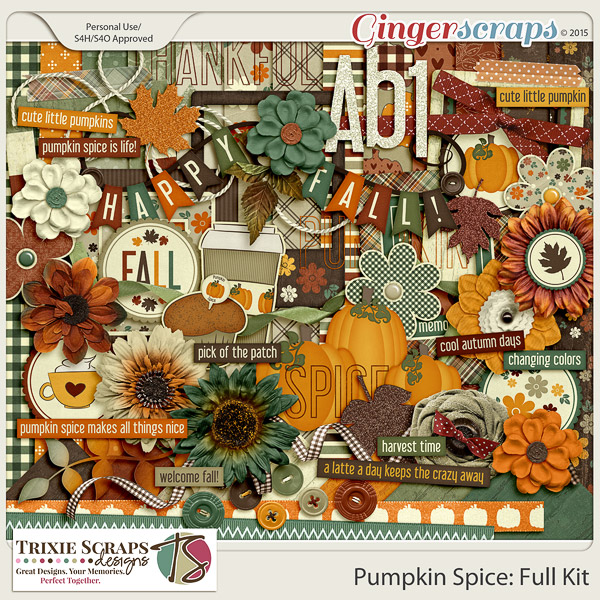 Also on sale is a cute family-themed kit, Picture a Family. The soft blue, pink, peach and green palette of this kit allows for the perfect blending of both masculine and feminine family photos and the wordart will help you title all your family photo pages with flair!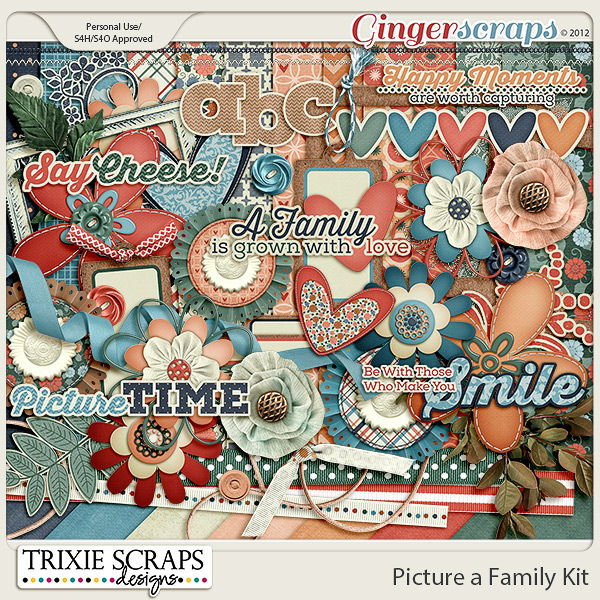 Finally, don't miss my Fill It Up vol 1 Template Pack. The pack includes four 12×12 templates, each in PSD, TIF, PNG and PAGE formats (for Creative Memories Storybook Creator or Panstoria Artisan software users). These templates are perfect for those of you who like the look of a full and creative page – lots of photos and embellishments! This is one of my favorite packs I've ever released and it's based on some of my very own layouts.
Here are a few pages from the Scrap Stars, to inspire you with ways to use these kits from the October 2016 Bake Sale – thanks so much for shopping with me! I'd love to see YOUR layouts – link me up in the comments below.