Happy Friday, Trixie Scraps Readers! Hope you are having a successful start of fall routines. I am back today with another desktop freebie for the month of fall. I love this time of year with the weather cooling off and the changing colors of the trees where I live. Not sure that will happen this year due to not having a lot of rain throughout the summer. The grass here is pretty much dead, so I am hoping the cooler weather and some rain might bring it back to a lush green before we really head into the fall/winter weather in a couple months.
Fall Desktop Freebie
I had a rough time trying to choose a Fall kit from Trixie's store to make this desktop… they were all so great with colors and ideas with both elements and papers. Also, she has some great Halloween themed ones that I want to go and use, too. But, I went with Pumpkin Spice in the end. The bright orange really kept me coming back along with the beautiful flower elements and the cute pumpkins.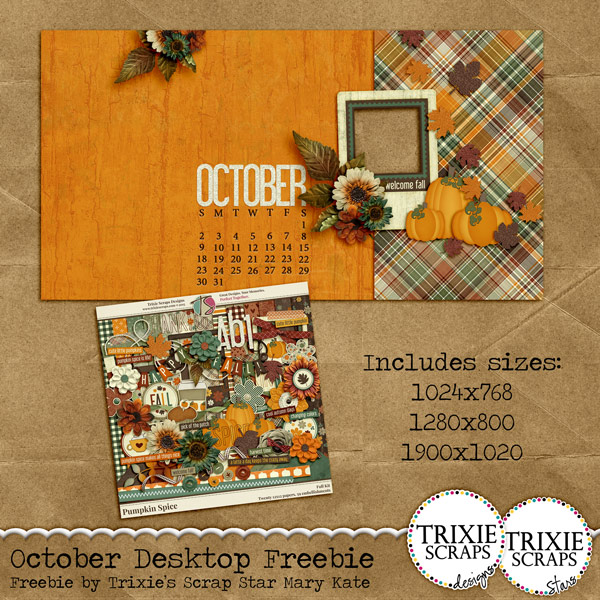 So, feel free to download this desktop freebie for your personal use and don't forget to head over to Trixie's store to check out all the beautiful and fun kits she has for fall! Have a great weekend, everyone!