Welcome to the first stop of the Magical Mousetery Tour – June 2016 : A Magical Adventure! I was so excited when I was invited to participate in the Mousetery Tour because I LOVE creating Disney kits. If you are a Disney scrapbooker, you might want to check out some of the Disney-inspired collections I've released in my store. I hope you find something you like! And just in case you do, here's a small coupon you can use on your purchase: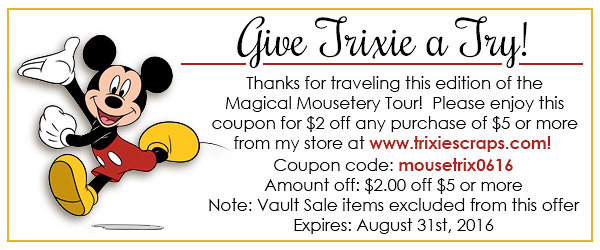 Now, here's my blog hop freebie for you – you may download it HERE or by clicking on the preview below. Thanks so much for stopping by my blog today! I hope you'll consider subscribing to my newsletter so you can stay in touch with me in the future!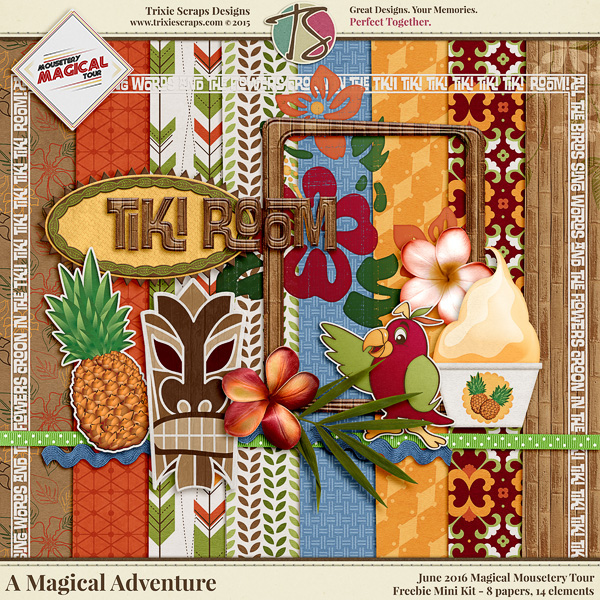 Your next stop is FranB Designs. If you get lost along the way, simply head back to the main Magical Mousetery Tour post to view the master list and get back on track.