It's that time again! Challenge Thursday, template edition. This week we have a template freebie designed from Trixie herself!
Template Freebie
This is a fun, paper layered template that will bring the viewer's eye right to the picture being featured in the layout. I love all the angle cut papers in the middle along with the layered background papers. Trixie definitely has a talent making templates with lots of depth! (Click on the preview below to download the template)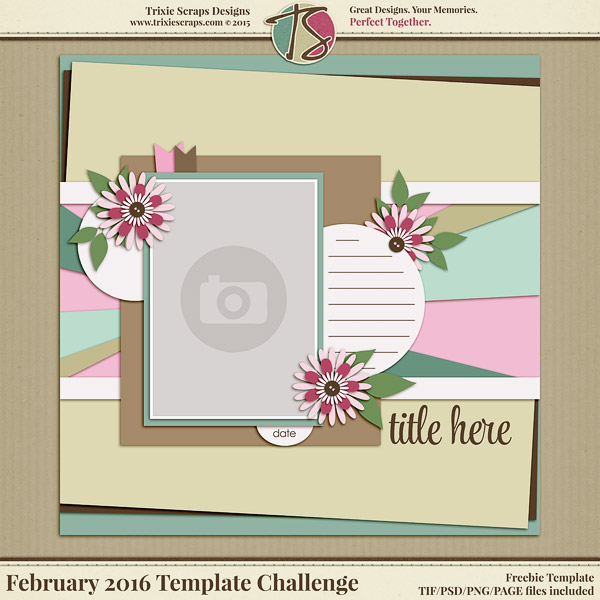 I gave this challenge a try and used Trixie's newest kit, Ewe Loves Ya for my layout. I love the sweet, little lambs and the dark red with all the lighter colors for this "love themed" kit.
If you choose to make a layout for this challenge using Trixie's products, feel free to upload it to the Ginger Scraps gallery, Pinterest, Scrap Stacks, or any other open gallery and link us up in the comments so we can give you some praise. We always love seeing what you create!
On that note, I hope you finish your week on a high note and that your weekend is fun, relaxing, exciting, and/or happy. Until the next challenge, keep on scrapping those memories!