Hi and welcome to the monthly desktop freebie! I cannot believe that another month has flown by so quickly, I can't keep up. So for this month I wanted to wish on spring and warm sunny weather so I went all bright and fun. I used the super fun and springish kit called Blue Skies Ahead, I just love all the balloons in this kit.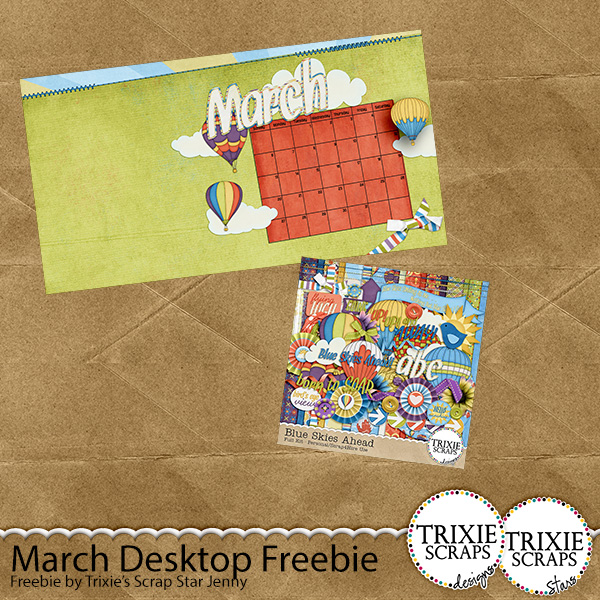 I always want a calendar on my desktop for a quick what's coming up check and always want plenty of extra room on the side for putting a to do list or a list of goals. You can download the desktop here.
Now if we could just get the weather to cooperate and stay nice and spring-like instead of warm one day, then dipping back to freezing the next, I'd be a happy gal (and the kids would be tickled too)! Hope everyone enjoys their weekend, we're hitting the circus and everyone is so excited. Have an excellent March!!