Hello, Trixie Scraps Fans! Well, here we are again for another new desktop freebie. The 1st month of 2016 is almost over. I aimed for a love theme this month, obviously, because I didn't want to focus on the winter weather that comes with February. As a matter of fact, as I write this, I am expecting our 1st major snowstorm of the season. My kids are excited, to say the least.  We had to go out and make sure they had all the items necessary to play in the snow this weekend.
Desktop Lovin'
So, we need some brighter colors to keep us trudging through winter, agreed? What better color to use than red! I used Trixie Scraps' kit, Showers of Love, for this month's design. I love the reds and pinks with the brown and green color accents in this kit along with the pretty flowers and swirls… it screamed Valentine's Day and love to me.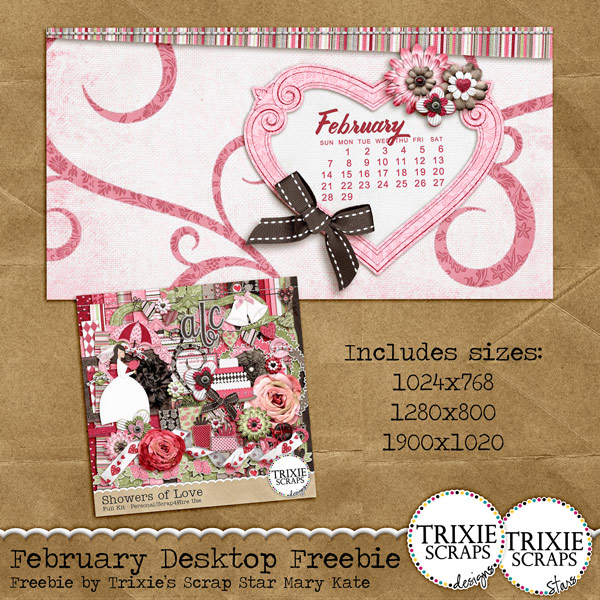 I hope you enjoy this freebie for the month of February. For those of you in the Northeast of the U.S., like me, stay safe, make sure to take lots of snowy pictures, and thoroughly enjoy the storm this weekend!