Hey, Everyone! I've got another surprise for you… it's another desktop freebie for the month of July. July?! Whoa, I hope this desktop freebie lasts longer than last month's. Time is moving way too fast!
Desktop Freebie
For July's freebie, I chose to use Trixie and Connie Prince's collaboration kit, Sailor Duck. I chose it for it's red, white, and blue colors as well as it's fun water and boat theme. The colors are representative of the United States celebrating the 4th of July and the water and boat theme are to remind us all of summer. I love this kit for it's Donald Duck inspiration, but the fact that both designers also made it a very versatile nautical theme really makes this kit worthwhile.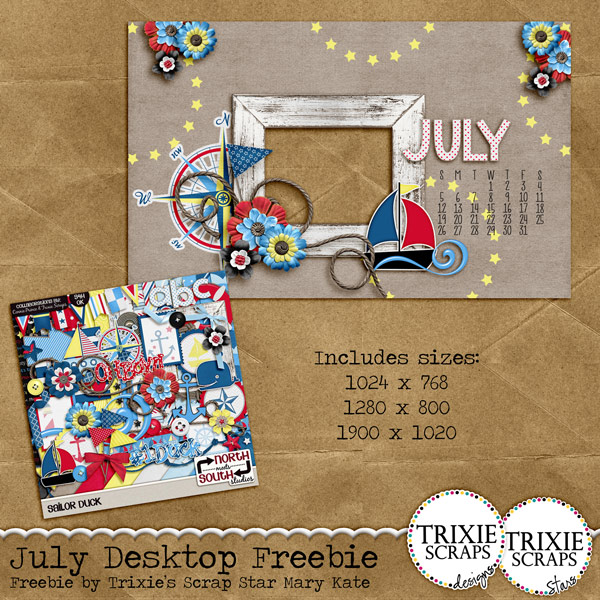 So, I hope you enjoy this desktop freebie, that you are all having a great start to your summer, and that it is filled with many awesome family moments!