It's time for another challenge! Of course this week is the "easy" challenge week because you get a template to use.
Template Freebie
I love collecting templates… it's a sickness, really, like collecting fonts. 😉 It has been a lot of fun creating templates for these challenges. I only ask that you post your layout if you use it, preferably with Trixie Scraps other products. I love seeing the work that you guys do! That's it… that's the challenge.
I made another template with more than a couple photo slots. If you are anything like me, the more photos on a page, the better because I always take too many photos and want to scrap them all. But that is another sickness that I will not discuss here. LOL.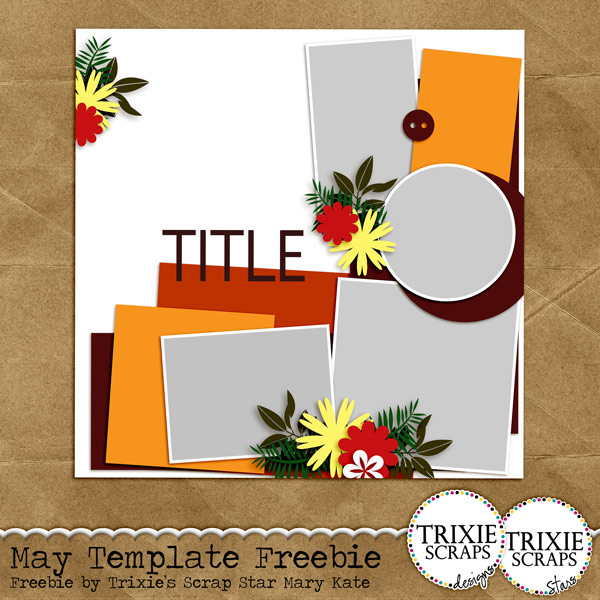 And here is the layout I did with the template and King of the Pride kit. My daughter is a HUGE fan of elephants and I had to scrap the pictures from a recent trip to a zoo that had elephants (our local one doesn't have them anymore)… she was in heaven!
We have a nice, long weekend coming up. I hope you are able to relax and maybe even do some scrapping. And don't forget to take a moment of silence and remember those who have paid the ultimate price for our freedom among all the weekend activities.