Today we have the Rise To It Kit for just $2! While you're picking up this wonderful little kit, you can grab up the Add-On Cluster, Cardstock, and Quickpage packs for just $1 each. Last but certainly not least if you're needing a fantastic template set you can grab up Fill It Up Volume 1 for $2, too!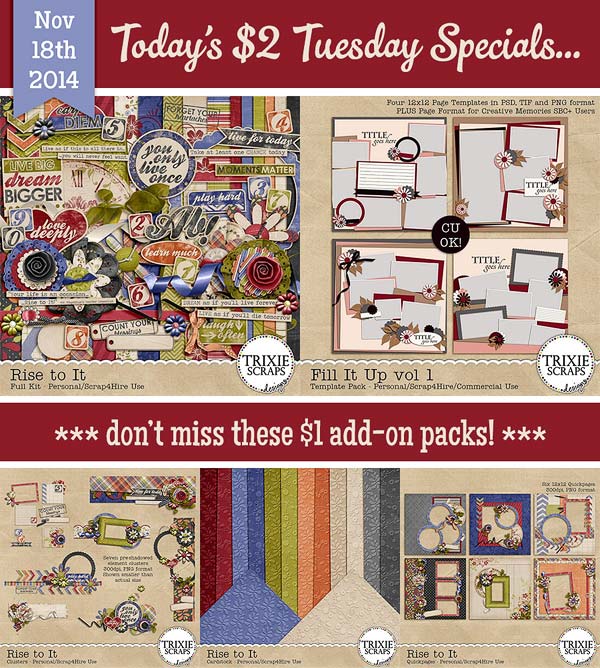 Now let's take a look at some wonderful pages the Scrap Stars have made with this wonderful kit.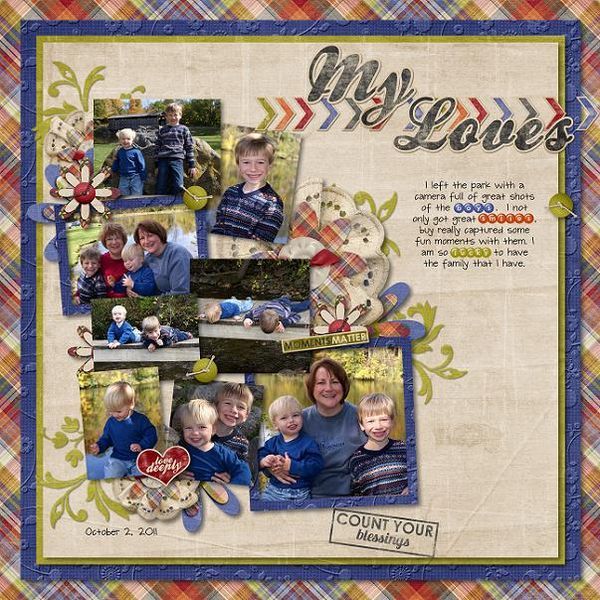 First I have Jennifer's beautifully done page. Love the composition and use of so many pictures and how the kit elements wind around all of those pictures. The use of the arrows with the title really give the page a nice balance.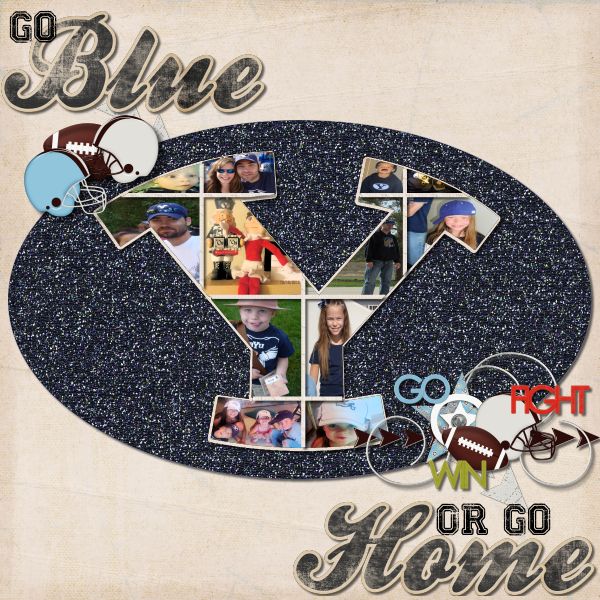 Next we have Scrap Star Shilo. This one is just so creative, love the big Y and how the pictures are filling it up. The title flowing across the page works wonderfully and great use of the kit and mixing in a few elements from another kit.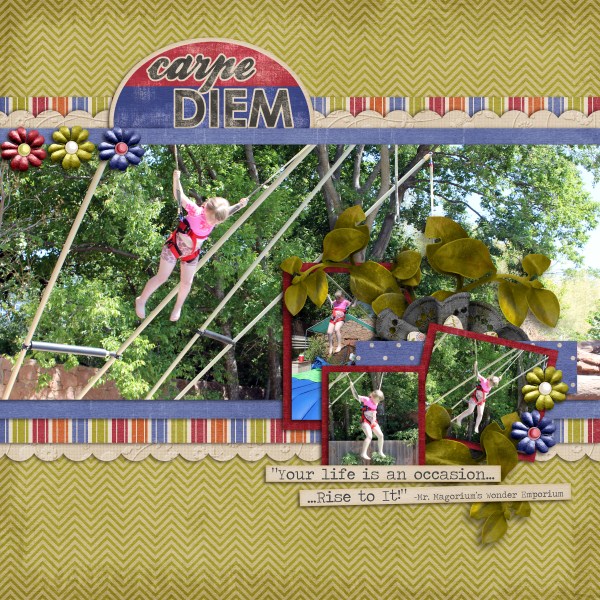 Then we have this wonderful page by Scrap Star Stacey. Love the picture stretching across the page and the addition of the few smaller pictures with the greenery running around them is just fantastic. The top and bottom white space really centers the layout.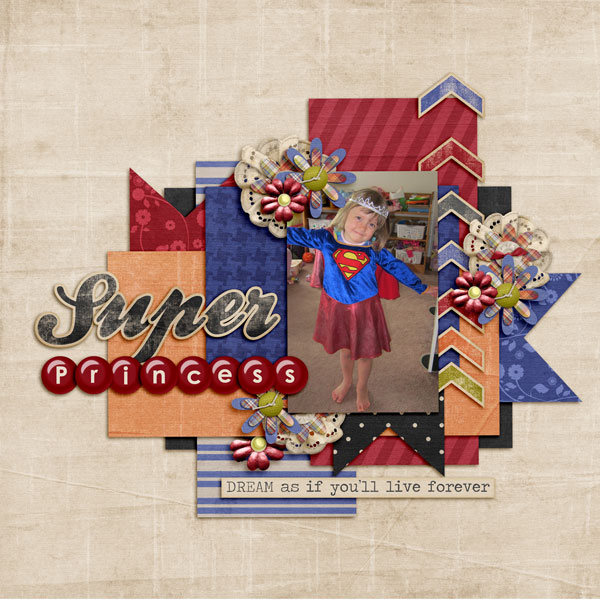 Lastly we have Scrap Star Mary Kate and the super princess (that is just too cute). The title here, I just love it. The layering of so many paper pieces is just fantastic. Her white space is done wonderfully and great use of a visual triangle with the clusters.
Ok, now that I got your creative juices flowing with some pages from some amazingly talented artists, go over and grab up this wonderful kit and get started creating your own wonderful pages. If you do grab this and make up some pages be sure to leave them in the gallery so we can have a look at them and leave you some love. Hope you have a wonderful day and great rest of the week.