Hey everyone! I am sure many of you are out and about celebrating Mother's Day with your families and I wanted to say I hope you're having a great day!
I try not to share too much personal stuff on my business blog, so you may or may not know that my husband and I have been struggling with infertility for eight years, now. In all this time, we have only had one pregnancy which sadly ended in a miscarriage early on. Over the years, some of the kid-centric holidays have become very hard for me and while I try to just put the happy face on and be "normal" it's not always easy. If you have struggled with infertility, I am sure you get what I mean. Mother's Day? Tops of the list of "tough" holidays, for sure.
In my effort to quell the yuckies today, I was doing some web surfing, looking for something that would lift my spirits and I found it in a wonderful blog post by a woman named Pam Hilton Muller – you can read her post, Happy Mother-Within Day, on her blog. What Pam wrote so eloquently described how many infertile women feel on Mother's Day and truly soothed my achy heart today (thanks, Pam!) So, I was inspired to turn part of her post into some wordart and scrap a page today… some scrap therapy did my heart good!! I used my collab with Litabells Designs "A Mother's Love," along with one of the templates from my Summer Lovin NSD Grab Bag, a stitch from Traci Reed and some photo actions from Pioneer Woman to create this page: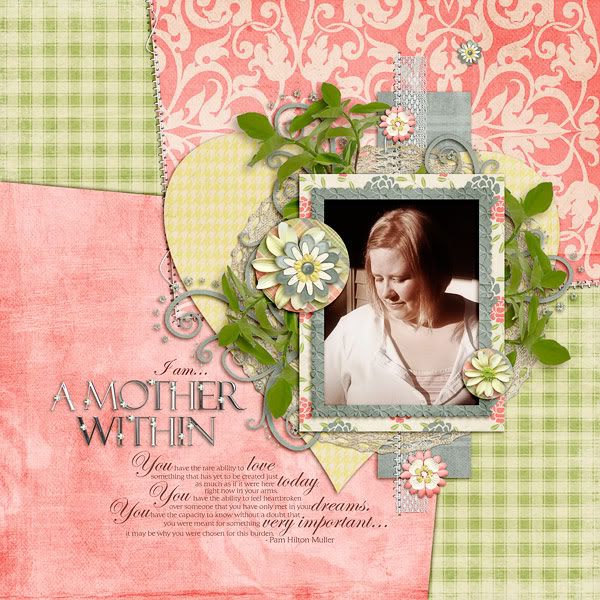 I really loved how this page turned out and I decided to turn it into a QP freebie for you in honor of Mother's Day (or Mother-Within Day, if like me, that's what you are celebrating!) I've offered the Quickpage both with and without the wording… so whatever holiday you are celebrating, you will get good use out of this Quickpage. Download by clicking on the preview below – enjoy and have a great day!!
All Trixie Scraps Designs products can be found in the following online stores:
Trixie Scraps Shop * Gotta Pixel * Scrapbook Bytes * Funky Playground