It's time for the October 2021 Bake Sale! From October 15th to October 20th, 2021, you can snag each of these products for just $1, exclusively at GingerScraps.
October 2021 Bake Sale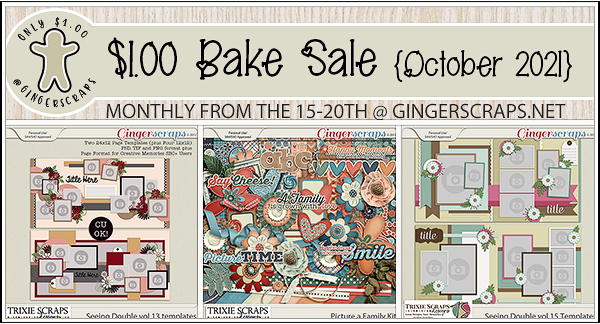 Here's a few sample pages from my Scrap Stars that will inspire you with ways to use these great products. This super pretty page from Kris showcases what I created Picture a Family for – to scrapbook great family photos! The kit is perfect for reunions, family gatherings and so much more.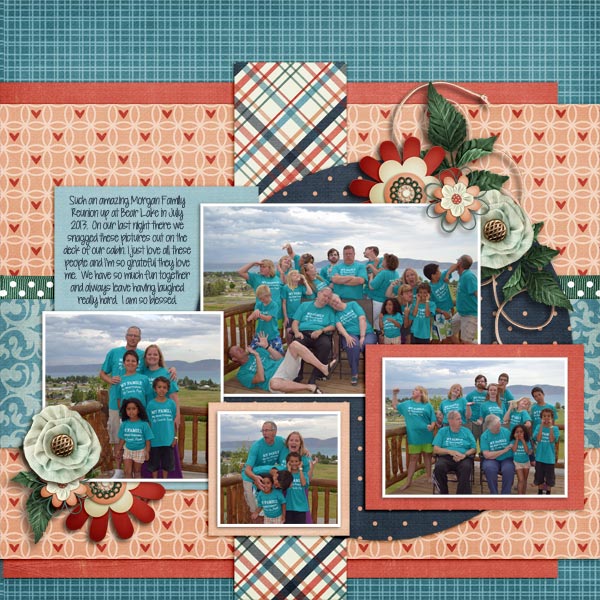 This adorable double-page spread by Bree was made using Seeing Double vol 13 and showcases soccer photos of her son Aiden. If you can believe it, this little boy is now pushing 6 feet tall! Every time I see a photo of him, it reminds me to take the time to savor every phase and moment of our son's life because they grow up way too fast!
And this great page by Jennifer uses one half of a double-page template from Seeing Double vol 15. The set was designed to show off large photos, thus making them the star of the page. If you like that look, you should check them out!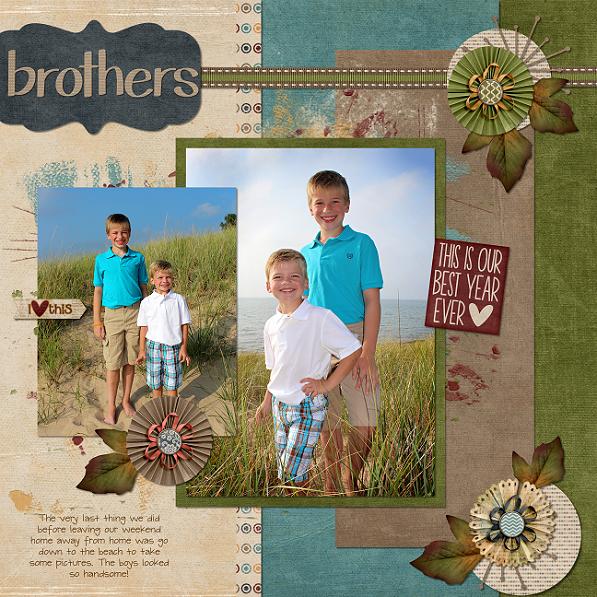 And that's all for today! As always, I'm just a quick contact form away if you ever need help or have any questions. Enjoy your week!