Happy $2 Tuesday for 10/5/2021! Today only, you can take advantage of these deals on two of my products.
$2 Tuesday for 10/5/2021
Today, I put two of my best-selling fall kits on sale for just $2 each. You can choose from either the Feelin' Fall Kit or the Crisp Autumn Days kit. Feelin' Fall has a deeper, rich color palette that works especially well with late-fall photos, photos of the changing colors, Thanksgiving and more. Crisp Autumn Days has a slightly brighter, sunnier palette and is perfect for all your early fall photos, pumpkin and apple picking trips, fall family photo shoots and more.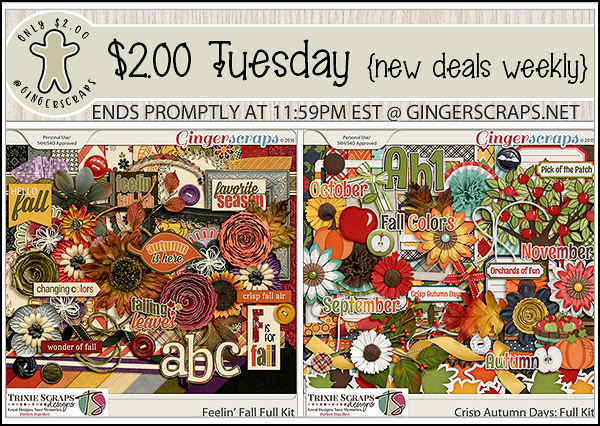 I wanted to inspire you with a couple of my favorite pages the Scrap Stars have made with these kits. I love this Feelin' Fall page by MaryKate. It captures a fun late fall day raking leaves and playing with her daughters.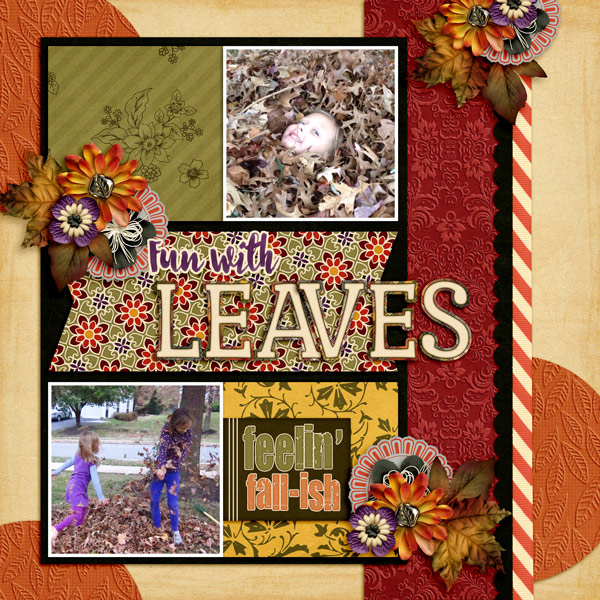 Then, this fantastic page Stacy made with Crisp Autumn Days is actually a back-to-school page! I love how she demonstrated the versatility of the kit.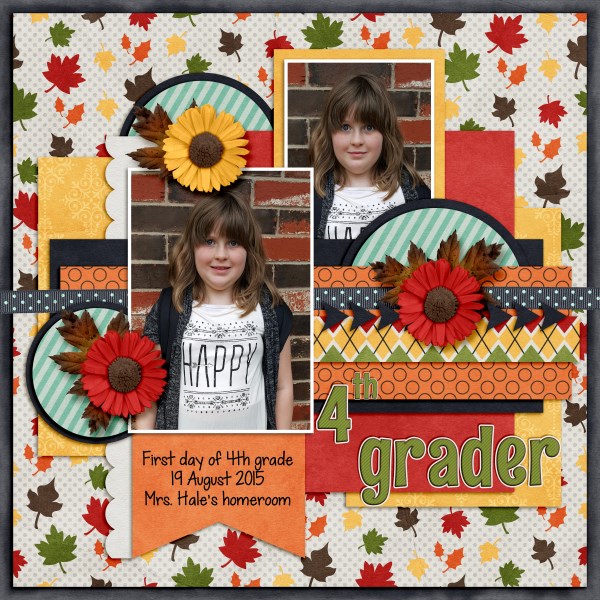 That's what I have for you today! Don't forget, $2 Tuesday is a one-day only sale, so if you like either of these products, be sure to snag them from my GingerScraps store before midnight! If you have any questions for me, you can contact me via this link. Have a great week!