It's time for the August 2021 retiring products sale over at GingerScraps! From August 20th through August 26th, you can purchase over 70 of my products for 65% off!
August 2021 Retiring Products Sale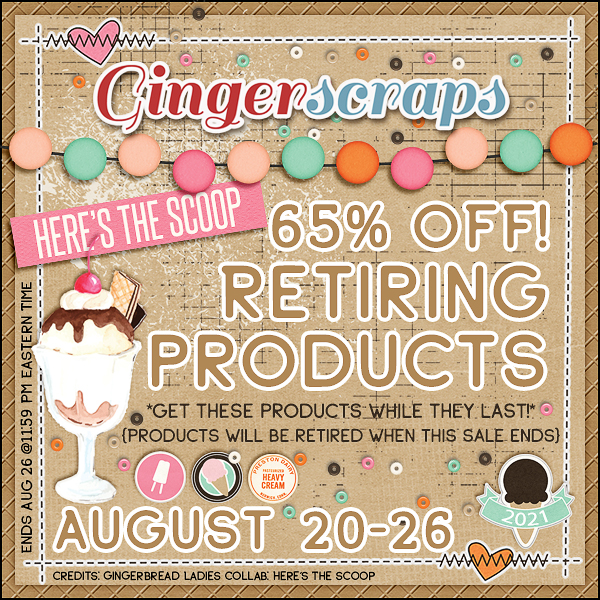 Once this sale ends, these products will be retiring from both my GingerScraps and TrixieScraps.com stores, so don't miss them!
I'm retiring all the pieces from half a dozen collections, including: It's Her Birthday, It's His Birthday, Social Butterfly, Bratitude, Triumphant, A Life That's Good and more! Plus, the sale includes half a dozen template packs and a couple older collab kits, too. The hardest ones to part with are the two birthday collections. They've been in my store for years and I really love them! But, I also LOVE designing birthday kits, so clearing these out makes room for me to add some new ones.
Do you have a favorite retiring product? Shout it out in the comments below. I'd love to see your layouts, too!
Before I go, I wanted to mention that if you aren't currently a member of my VIP group on Facebook, you should come over and join us. I've posted an exclusive VIP coupon to save even more on these retiring products. So, come join the group and then head over to GingerScraps to snag these goodies before they are gone. Happy Shopping!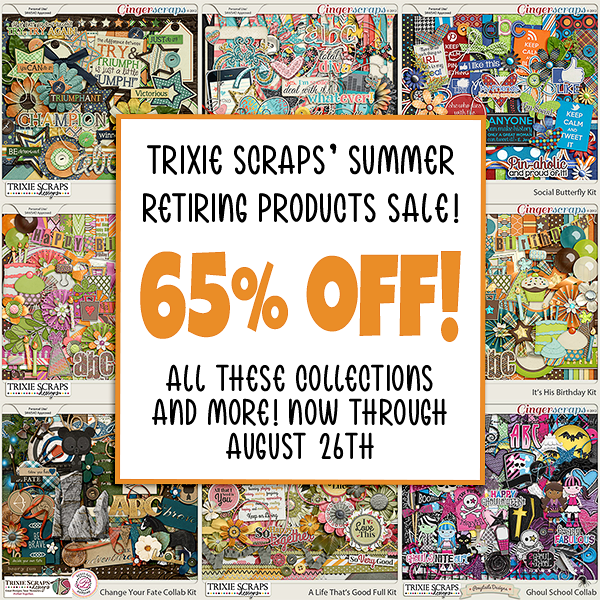 As always, if you have questions or need to reach me, please file a support ticket and I'll get back with you within 24 hours.