It's time for the May 2020 Bake Sale! From May 15th to May 20th, 2020, you can snag each of these products for just $1, exclusively at GingerScraps.
May 2020 Bake Sale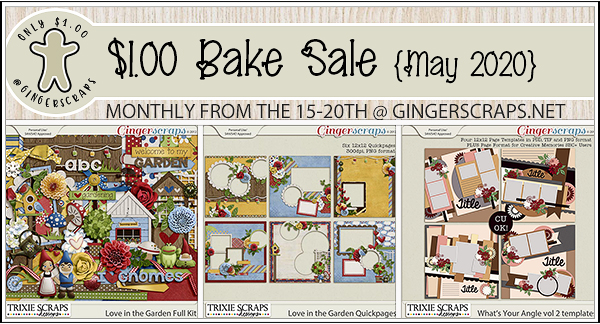 Here's a closer look at each of the products on sale. First up is my Love in the Garden Kit. This fun, Gnomeo & Juliet-themed, gardening kit is so cute and one of my favorites I've ever done! It's buried deep in my store, so I thought it deserved the spotlight for a bit.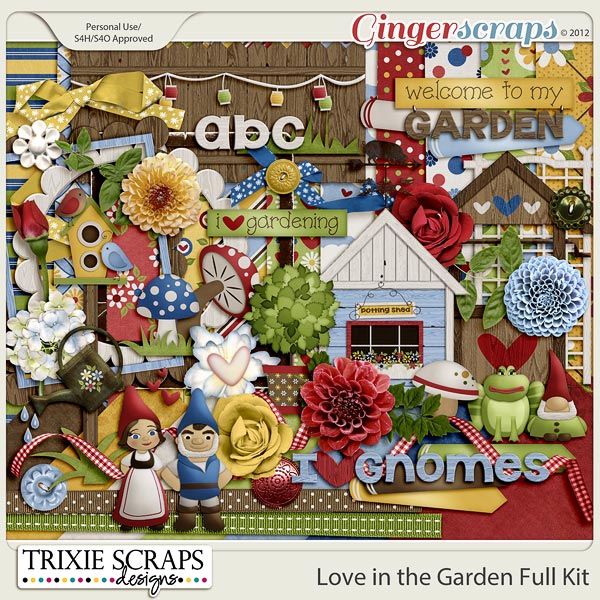 For those who prefer quickpages, you can snag the Love in the Garden Quickpage set for just $1, as well.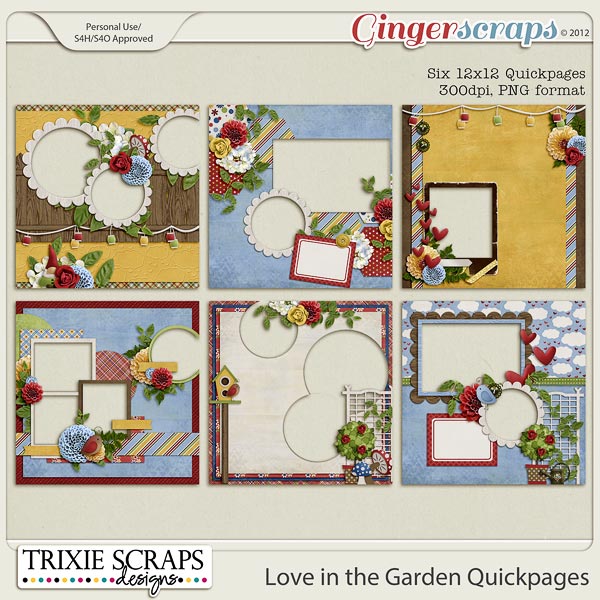 And finally, a template pack for those of you who love using a page template as a starting point for your layouts. This pack happens to be the second volume in my What's Your Angle series and the playful slanted orientation of each template lends them lots of visual interest and energy. Perfect for pages with action photos, children, parties and so much more.