I have not participated in the Bake Sale in a while, so this month, I've put three great boy-friendly kits on sale! From August 15th to August 20th, you can snag each of these products for just $1, exclusively at GingerScraps.
August 2017 Bake Sale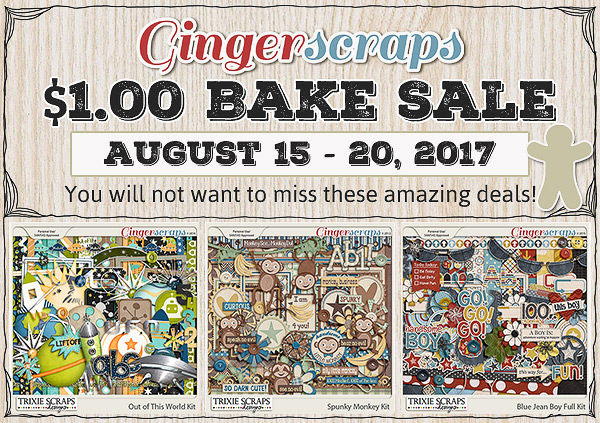 Here's a closer look at each of the kits on sale. First up is Out of This World. This fun, space-themed kit is one of my Disney-Inspired kits and is perfect for scrapping Buzz Lightyear pages and so much more!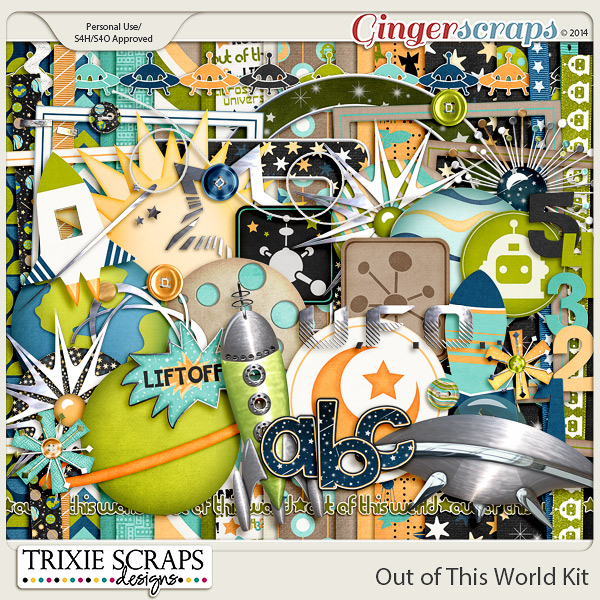 Also on sale is Spunky Monkey. You won't be seeing, hearing or speaking any evil about this one! With adorable monkey elements, lots of fun wordart and more, this kit is perfect for scrapping all the photos of the spunky, mischievous little dudes in your life.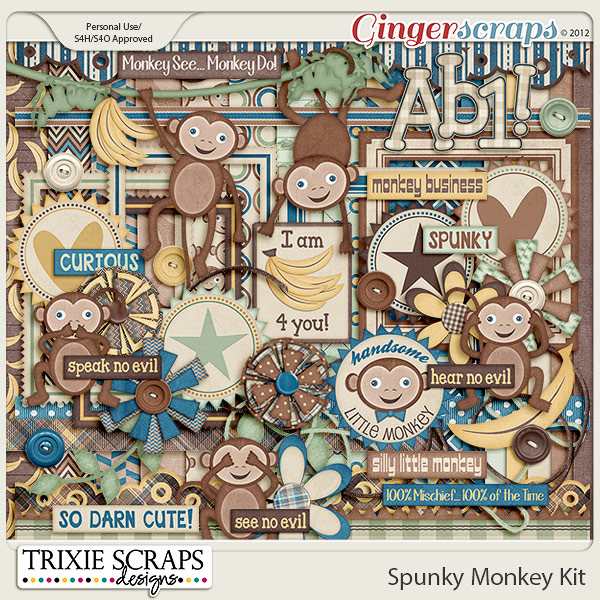 Finally, don't miss Blue Jean Boy! This is the first time I am offering this kit at such a low price because it is one of the best sellers in my store – even at full price! So, if you still don't own this one, now is the time to snag it at a huge discount. Perfect for all kinds of boy photos and because of the red, yellow and blue palette, it works especially well for Disney photos, too!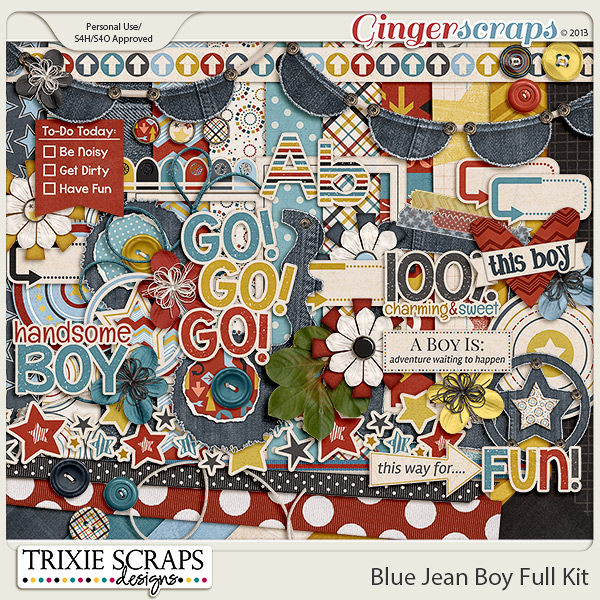 Here are a few pages from the Scrap Stars, to inspire you with ways to use these kits from the August 2016 Bake Sale – thanks so much for shopping with me! I'd love to see YOUR layouts – link me up in the comments below.