Happy $2 Tuesday for May 26! Wow, I can hardly believe almost half this year is already over. Though, with the way things have been, maybe it's best that 2020 just flies right on by. Am I right?!
$2 Tuesday for May 26, 2020
For this week, I put my Social Butterfly Kit on sale for just $2.00. I'm figuring with so many of us living so much of our everyday lives online because of Covid-19 right now, you might have a need for a kit all about the various social media outlets we love. Now, this kit was released long before the existence of Zoom, but I still think you'll find lots of uses for it right now.
I also put an old favorite template pack on sale – Stampers Block vol 1. The templates in this pack each feature those old postage stamp borders where the stamps were perforated. Multi-photo layouts with a block style and plenty of clustering guides to give your pages visual interest. It's a fun pack to work with.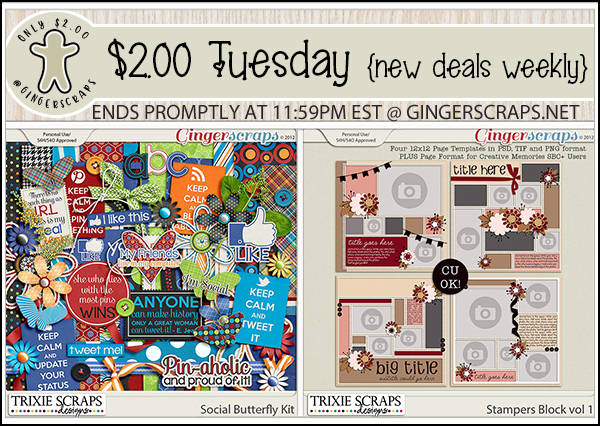 I wanted to show you a couple great pages my Creative Team members have made with these products. Carrin made this amazing journaling-only layout about the friends she has made online enjoying her digital scrapbooking hobby. I love how she gave the page a lot of visual interest by using one of the more-busy patterns for the background.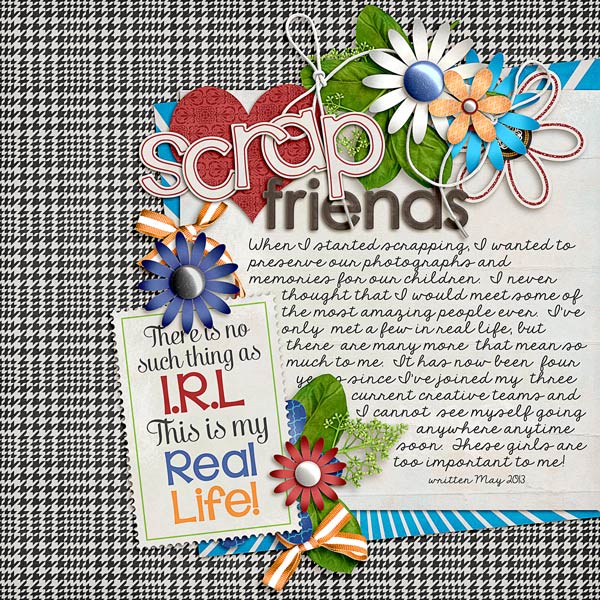 Shauna made this fun blue-toned page with photos of her niece scrolling her phone on Twitter. I really love the pops of green in the foliage that lead your eye around the page. You notice every little detail.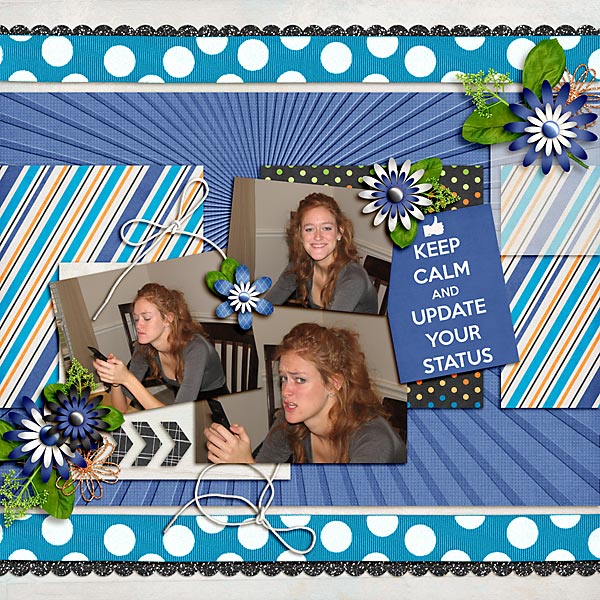 Shilo managed to use both the Social Butterfly kit AND the Stampers Block templates to create this adorable Halloween layout! I love it when a customer or CT member can think outside the box of a themed kit and use it in a completely unexpected way.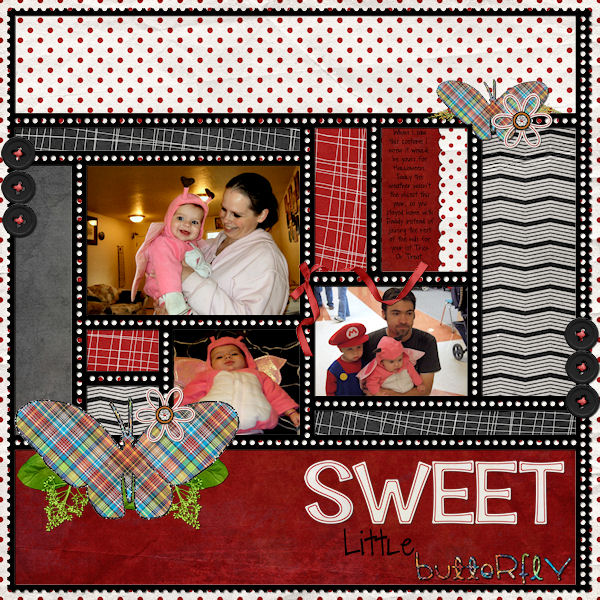 That's what I have for you today! Don't forget, $2 Tuesday is a one-day only sale, so if you like either of these products, be sure to snag them from my GingerScraps store before midnight!