It's time once again for a new Bake Sale – and this month, I've got three more great Christmas kits on sale! From December 15th to December 20th, you can snag each of these products for just $1, exclusively at GingerScraps.
December 2016 Bake Sale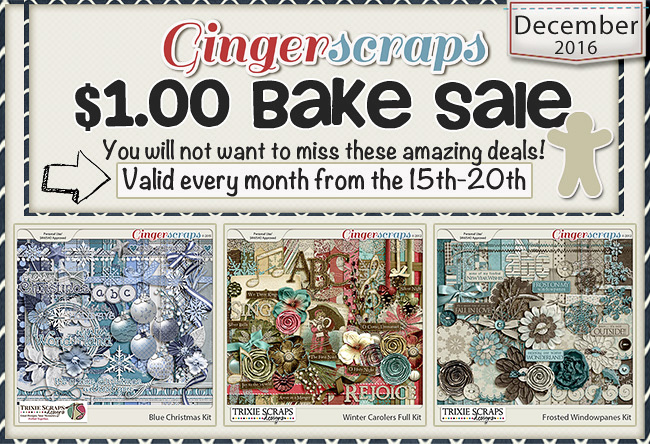 Here's a closer look at each of the kits on sale. First up is Blue Christmas. This pretty, monochromatic kit is full of bling and sparkle and the icy palette lends itself well to both Christmas and winter photos. The ornaments in the kit are my favorite, I think!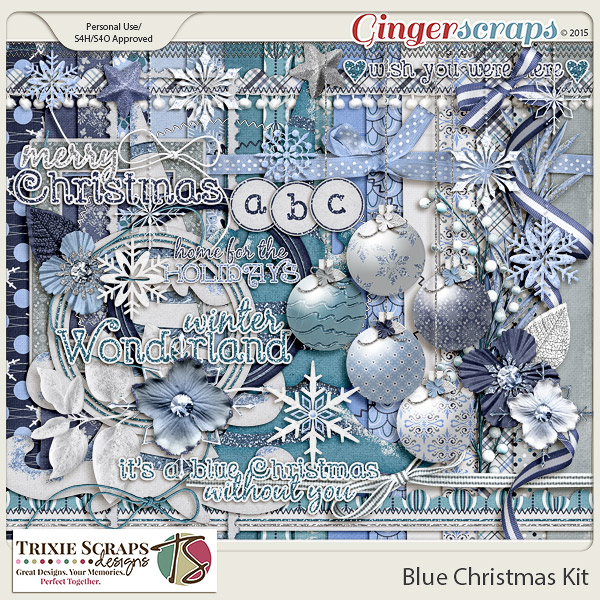 Also on sale is Winter Carolers. This is the only "shabby chic" Christmas kit in my store and it's one of my all-time favorites. I truly love the colors in this collection and that glitzed-up wooden alpha, too!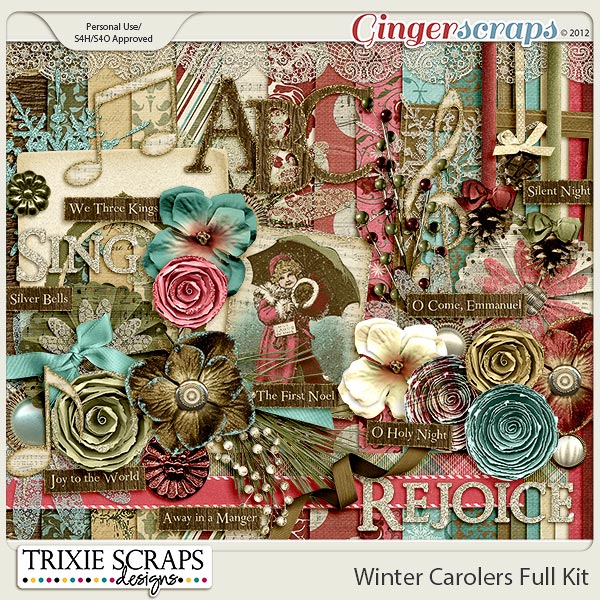 Finally, don't miss Frosted Windowpanes, another kit that is perfect for both Christmas and winter photos. This kit has plenty of my favorite things – flowers and bling! It's perfect for those of you in often take photos in cold weather climates.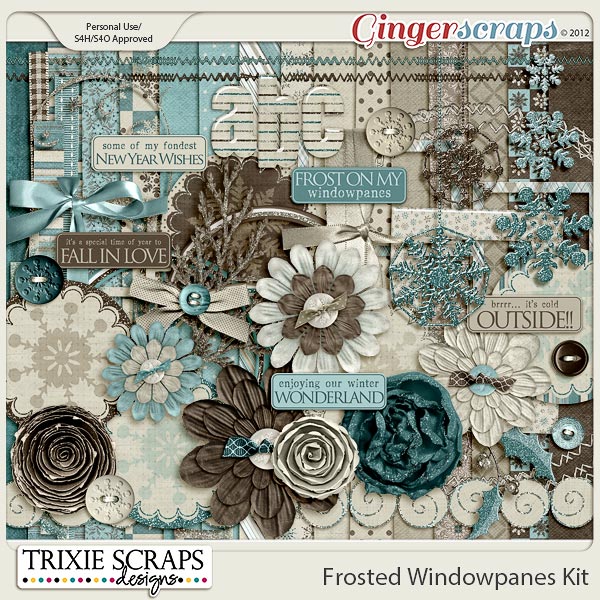 Here are a few pages from the Scrap Stars, to inspire you with ways to use these kits from the December 2016 Bake Sale – thanks so much for shopping with me! I'd love to see YOUR layouts – link me up in the comments below.