Happy Thursday, Everyone! I am back, after being away for 3 weeks, and have a wonderful challenge and freebie for you. It's time for another template challenge. I focused on having more than one photo spot this month because, if you are like me, I love lots of photo spots. It also has a little bit more room for more, if you so decide, instead of adding text/journaling. Obviously, if you use this template, you can shrink, flip, twist, and move anything around to make your scrapping easier.
Template Freebie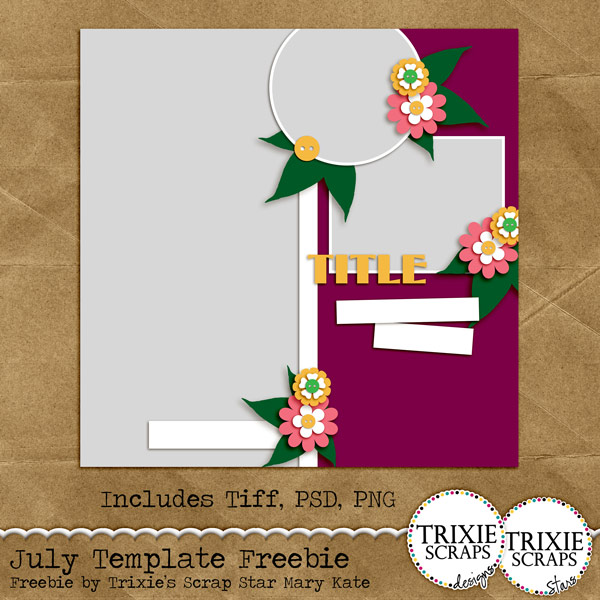 I also worked with the template and used Trixie Scraps kit, Capture Moments, to scrap photos I took on our trip to Tennessee last week.
So, feel free to download the template and, if you use Trixie Scraps products, please upload them to the Ginger Scraps Gallery under Trixie Scraps so we can enjoy your beautiful pages! Have a great rest of your week!