Hey there, Trixie Scraps fans! Guess what??
It's my 40th BIRTHDAY!!
Yes, it's true… today is my 40th birthday, and I decided to celebrate with you all by throwing a 40% off celebratory sale in my store(s)!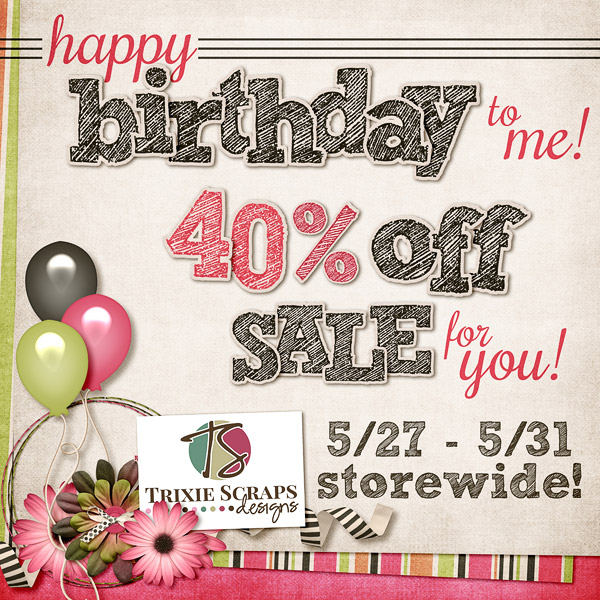 From today, May 27th through May 31st, you'll enjoy 40% off your purchases, storewide – at both TrixieScraps.com and in my GingerScraps shop. So, if you have some things on your wishlist, this is the perfect time to snag them!
So many of you have been here with me and enjoyed my birthday sales for the last eight years – I can hardly believe I've been at this for that long already. But, from the bottom of my heart, I want to say thank you for your business, and for allowing me to work at a career I love. I can't wait to see where the next 5 or 10 years takes me, both personally and professionally – and I hope you'll be here with me! Have a fantastic weekend and enjoy the sale! <3 Trixie