Happy Friday, everyone! I am here today ending up the month with a new, fresh desktop freebie for the month of May. Really, May already?! I had a bit of a hard time deciding what kit to use for this month. Spring is in full swing, Mother's Day and Memorial Day are major holidays here in the U.S. during May, and Trixie has a plethora of beautiful kits that can be used for all of those things. So, after looking over all the kits in the store, I went with A Life That's Good. The title is representative of our Mothers and our Military… both give us better lives, one by encouraging us individually and the other showing us what we can do as a team. I also love the color palette in this kit; light, airy, and fun.
May Desktop Freebie
So, without further ado, here is a look at your freebie. Please click on the image to download.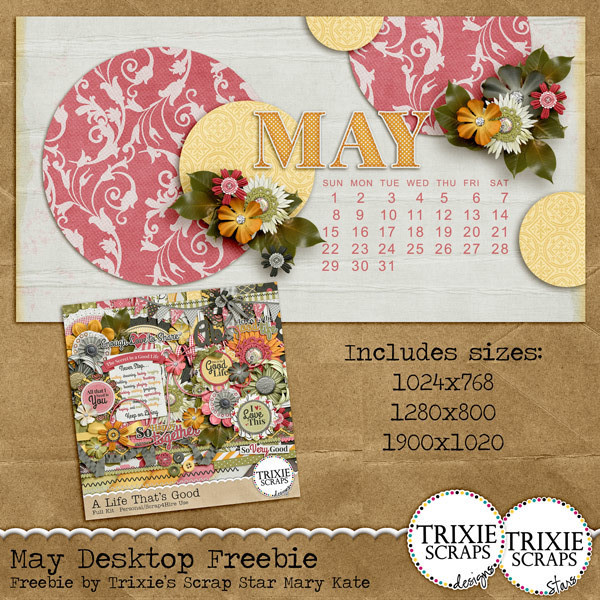 As a final note, please feel free to let us know what types of things you like to see with our freebies or what is not of interest to you.
Have a great weekend and keep smiling!