Hello again, readers, and welcome to another Challenge Thursday! I've taken a bit of an unintentional hiatus from scrapping for awhile. With the holidays and my kids' busy after school schedules, time has just eluded me, but I'm more than ready to jump back into things! I figured what better way to start back up than posing a challenge for all of you to do with me!
When I'm at a loss for inspiration, I always find myself wandering through the galleries, looking for a layout to scraplift. Scraplifting can include actually copying exactly what the other person's layout looks like to using only a few ideas from it. Sometimes, I'll even combine elements of two or three layouts to create one of my own.
Challenge Yourself with a Scraplift
For this challenge, I'd like you to scraplift this adorable layout by CT member, Mary Kate. I just love the unique combo of the blend and frame, plus the flower clusters and scatters are awesome!
Here is the layout I have completed for this challenge:
I decided to rotate the background, but keep the orientation of the photo the same. I used Trixie's new Ewe Loves You kit for the February Buffet at GingerScraps.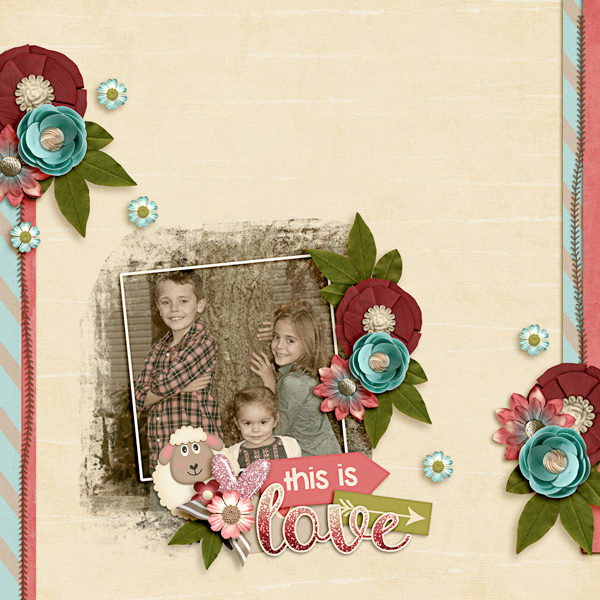 Be sure to upload your layout to the Trixie Scraps Gallery at GingerScraps so we can take a look at your work – it would also be nice to leave some layout love for Mary Kate, to thank her for the inspiration (her layout is linked above)!