After receiving lots of client requests in recent months to purchase kits that have been retired, I had decided to introduce a new promotion in January. It would be called my "Back from the Vault" sale and will feature one previously-retired kit each month, representing a "second chance" to snag some of my products for a limited time. But, I've decided to start the promotion one month early… here's why!
Celebrating a Special Adoption Day
My beautiful cousin Lisa and her husband Don are adopting a 12-year old boy, who will hopefully be home in time for Christmas. You can read more about their story by clicking on their picture below. If you are looking for a worthy outlet for a charitable donation this holiday season, I would love it if you would consider giving to their adoption fund and I've devised a way to thank you for doing so.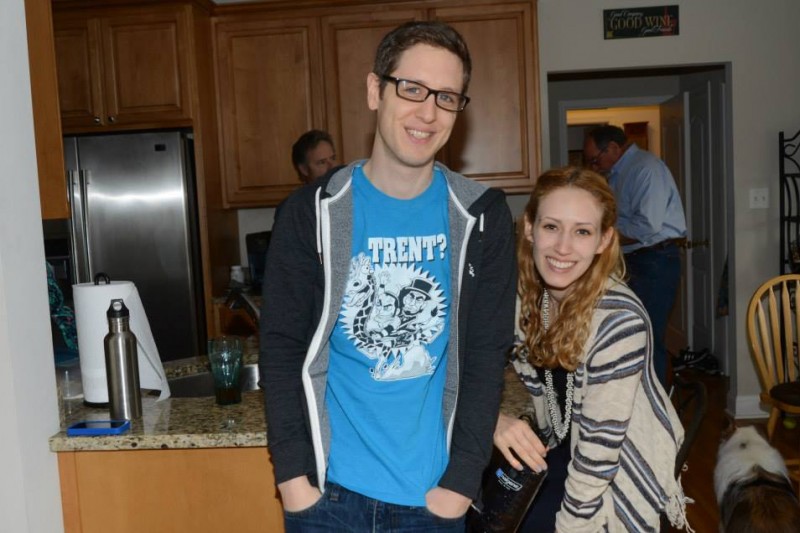 Back from the Vault – Adoption Day!
To celebrate my cousin's adoption and to help support their fundraising effort, this month's "Back from the Vault" sale features my previously retired kit, "Adoption Day." It is on sale for $2* and for this month, I will donate 100% of the profits from the vault sale to my cousin's adoption fund. I want to sincerely thank you all for helping me bless my cousin and her new son this holiday season by purchasing this kit during this special promotion.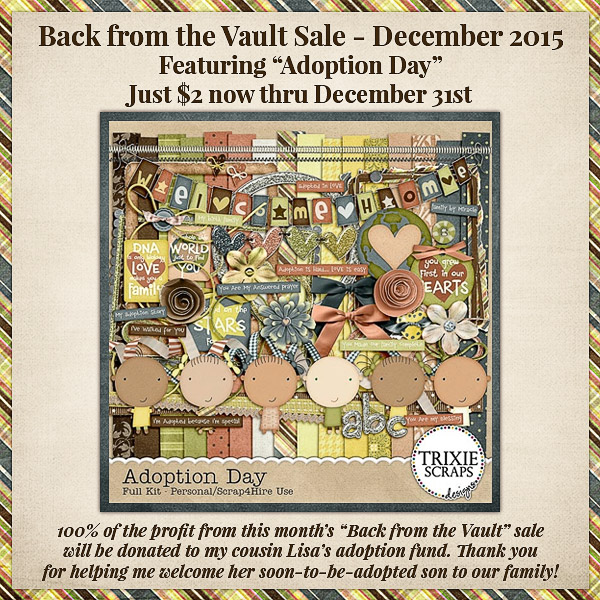 If you already own this kit, or wouldn't have a use for it, but would still like to support a great couple, I know my cousin would be so appreciative of any donations they might receive – every little bit helps! You can donate directly to them on their GoFundMe page.
Stay tuned in future months to see what kit comes "Back from the Vault" next!
*Note, my vault sale promotion will be an exclusive here at TrixieScraps.com.