Welcome back, everyone! Well, I can't believe we are fast approaching the most busy time of year, Christmas. Whether you believe or not, there is no denying this time of year is full of busy, right? Well, I am hoping to have helped you out by making your desktop for the month of December.
Christmas Desktop
I made this month's desktop freebie with a collaboration kit by North Meets South Studios; Shelf Elf. This kit is full of the popular kids' Christmas colors and also focuses on the newer tradition of the Elf on a Shelf. It has plenty in it to fulfill your scrapbooking needs for the holiday season.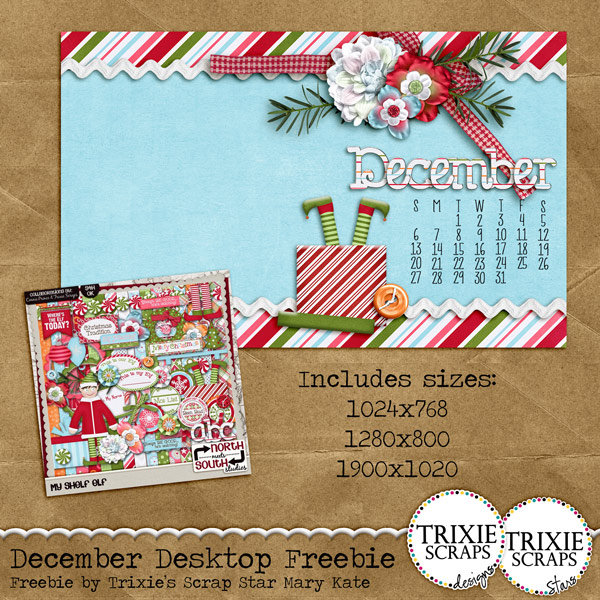 So, I hope you have a great rest of your November and enjoy next month's desktop!