Today I am bringing you the September Desktop. Can you believe it's already almost September! The summer is coming to a close, bringing all the fall glory here soon! The kids are back in school (or will be shortly if your schools start after Labor Day) and we have more time on our hands. My baby is now in Kindergarten and I have half a day by myself, which was kind of disconcerting the first day and I won't even tell you about the mommy meltdown I had after dropping him off at school!
Fall is my favorite season of the year with cooler temperatures and the beautiful fall landscape. I am ready for everything pumpkin; pumpkin decorations, pumpkin flavors, Halloween-you name it!
September's Desktop
So for the desktop this month I brought some more muted colors, but nothing too fallish since it officially doesn't start till the end of the month. I used a wonderful kit called Best Year Ever. This kit is wonderfully versatile with it's beautiful muted colors and some amazing wordart to go with it. Use it for your autumn layouts, best day ever layouts or anything in between. So I bring to you our September Desktop…….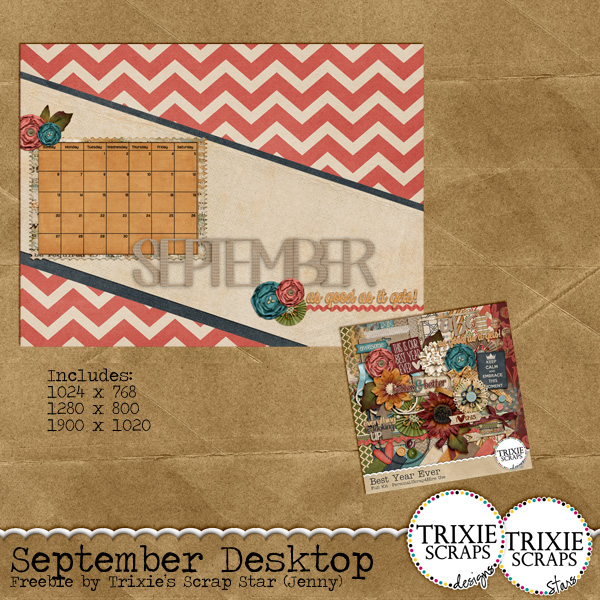 I love desktops with boxes to type important events in and I left room around for extra notes or to do's for the month. I put all kinds of information on my desktop since I see it everyday, I need lots of reminders for my forgetful mom brain. You can download here and image is linked. Have a wonderful September and enjoy!