Happy Friday, Everyone! Sooo, how is everyone's summer progressing? Are you hearing, "I'm bored" yet? I haven't heard it nearly as much as I did last summer. So far we have had some time at the Jersey Shore as well as gone all the way up to Rhode Island for some beach time (and touring a state none of us had been too). We have also done some sports camps, art camp, and pool time. So, I have managed to keep my kids busy without, I think, going to crazy.
Desktop Freebie
Well, onto business. Today it's time to collect your desktop freebie for August. I decided to go back in time a bit and use Summer on the Boardwalk kit for this coming month's desktop. I love the soft, warm colors… it's so different for a boardwalk theme, but Trixie's creative eye definitely made it work! This kit is definitely one I love having as part of my summer digital scrapbooking stash. I enjoy the various boardwalk elements from the arcade sign to the bumper cars and various treats you can eat along the boardwalk.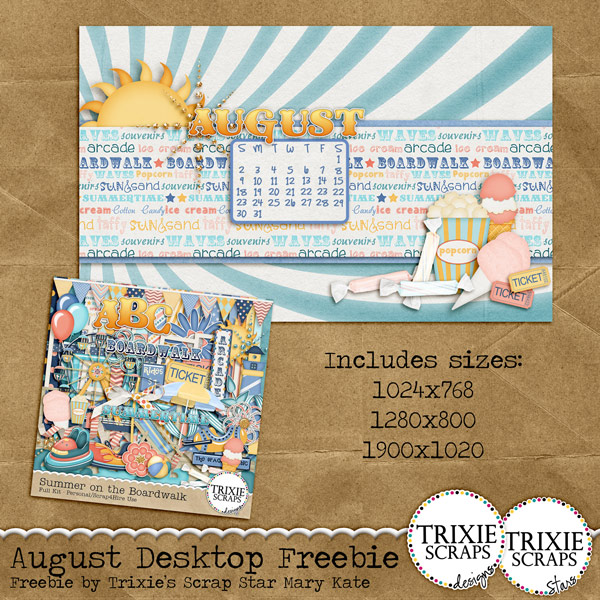 I hope you all enjoy this and find it useful for next month. Have a great rest of July!!!