Today we are going to do a summer fun photo challenge! With schools getting out and the start of everyone going on summer vacations I thought it would be fun to see everyone's start to their summer fun.
Our kids have been out of school since the end of May and we got a start to our summer vacation this past weekend by taking our minis to the local theme park! The kids had so much fun and I had a blast watching their faces light up at the new sites and riding the rides. It was such a fun, but super long day. We have a big beach vacation coming up next month so that will be so much more exciting, although the 14 hour drive to get there doesn't sound so thrilling! So back to the theme park……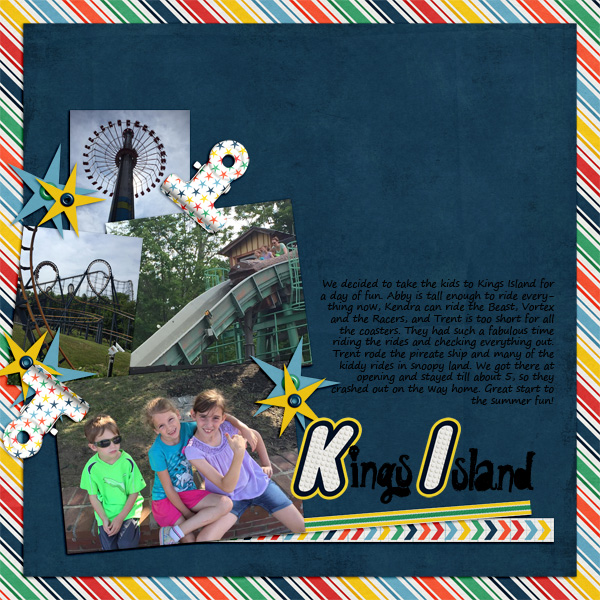 I only managed to get a few photos of the day but I put them all on there to showcase our fun day. For this layout I used Brick by Brick. Technically it's a Lego themed kit but I love to show that kits don't always have to be used for their designed purpose.
So enjoy the start to your summer vacations, get some pictures and show them off to us for this weeks photo challenge. If you don't have any pictures yet, you can make a layout about your plans for the summer. Make sure to put your layouts in the Trixie Scraps gallery so we can have a look at these wonderful pages. Have a wonderful rest of the week and a great weekend.