Hello, Trixie Scraps Fans! It's another great day because you are going to be getting a template freebie (YAY!) and it is all that is needed for our challenge today.
Template Freebie
For this week's Challenge Thursday, I am asking you to use the template freebie below. You can change it up by flipping it, rotating it, adding or subtracting elements, etc. Just make it your own.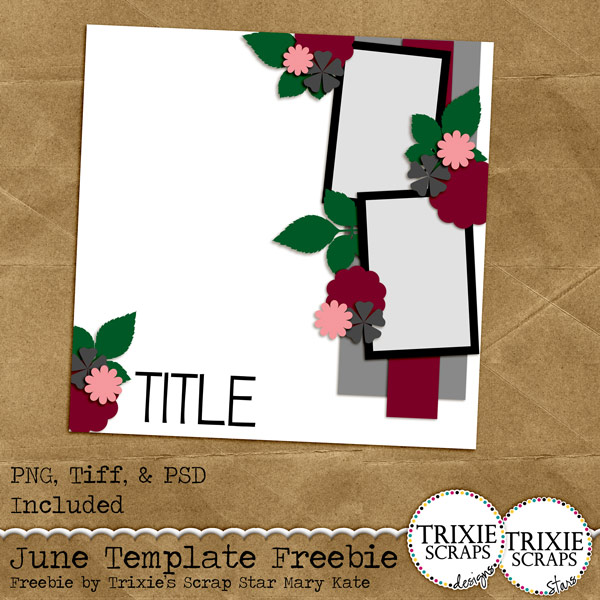 Templates are just something I can't stop getting for my digital scrapbooking stash… how about you? It's certainly something that quickens your scrapping time or even sparks additional creativity in your layout. They are definitely a "must have" item.
Here is the layout I made using the template and Trixie's kit, Get the Party Started… it was perfect for the outfits and looks my kids had in their pictures. The zebra print background paper was exactly like my daughter's shirt and the deep pink elements were perfect to add just the right amount of color. Make sure you check out this kit as a whole because it is packed with a more girl tween feel with the deeper colors and more mature elements.
I hope you find some use for this template when scrapping your memories. Have a great rest of your week and upcoming weekend!