Thanks for visiting us today on the Trixie Scraps blog. Today, I get the pleasure of bringing you Special Request Sunday. If you're new to these parts – this is something we do monthly. We ask you a question, you answer that question and you have a chance at winning a free kit. No strings attached.
April Winner
With four entries last month I had to rely on Random.org to pick our winner and Random.org decided April's winner should be: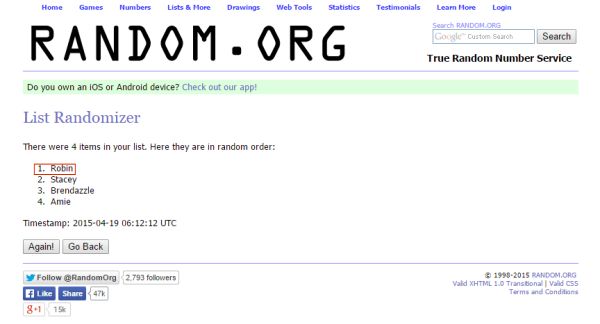 ROBIN!!!!
Let's find out what Robin's favorite things about Spring are:
I love your answer Robin and I would have to agree that seeing everything spring back to life is certainly a perk of Spring.
Because Robin was selected as our lucky winner, she will be getting the kit of her choice: Just One Kiss.
A wonderful choice. All you've got to do now, Robin is send us a help ticket here letting us know you were the winner for April 19, 2015 Special Request Sunday, and your kit will be headed your way.
So What About Her?
With Mother's Day right around the corner, my thoughts are heavily focused on the special women in my life. I was really blessed with great grandmothers, a mother and a saint of a mother in law. Each one of these ladies has taught me something that has never ever left my life and they are things I am trying to incorporate into my life.
For instance, my paternal grandmother was all about service and doing things for those she loved. I remember one time after a foot surgery she was supposed to stay off her feet, but she couldn't help herself and still tried to serve us her wonderful goodies (which she was probably on her feet to make as well).
My maternal grandmother is a very accepting person. We all have flaws and weaknesses and a lot of my family members have taken paths in their life that my grandma doesn't necessarily approve of, but that has never changed her opinion of the person and she still loves them with all she has.
My mom was a great example of sacrifice. As a mother of seven she didn't have a lot of time for herself or to do things for herself that mothers of less children might have. She gave her life to being a mother and didn't worry about all she had to 'do without'. She would stay up into the wee hours of the morning when she had projects to do, because it was more important that her day be spent watching her children.
My mother in law is a great example of strength and doing what has to be done. She doesn't let life get her down easily and she just does what she has to do. I've been amazed at her strength and the way she deals with the hard times that come upon her. She doesn't really let herself wallow in self pity and actually does whatever she can to stay busy and to deal with the situation as best she can.
So now I want to know about a special lady or two in your lives. I know not everyone was blessed with a great 'mom', but I think we all have some lady in our life who is extremely important to us. Let's give these ladies some love and let them know what we love most about them. Leave a comment sharing your story.
Are You Our Next Winner?
You might be. All  you've got to do is leave us your comment and you're entered. Also, please, please, please leave your email and the name of the kit you'd like if you are our winner. We've got some unclaimed prizes because we didn't have all the information.
Enjoy the rest of your Sunday. I get to celebrate my kid's birthday!