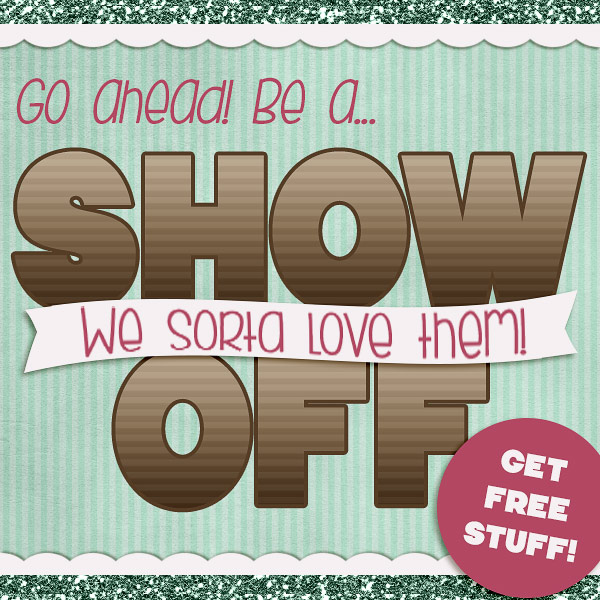 Good Sunday to you all! I am back here on the blog today to take a look at fans' wonderful layouts from the past couple of weeks. But, before we get to that, I want to remind you of what being a Sunday Show Off entails.
How to be a Show Off
If you haven't been a show off yet, what have you been waiting for? As a reminder, all you have to do is upload your layout using 80% or more of Trixie Scraps products to Trixie Scraps Gallery and we'll put you in the next Show Off slideshow! We'll then send you a code via the Trixie Scraps Gallery message system for your prize. Make sure you check your messages often, as the prizes do expire! It can also take us a week or two to get you your code, so please be patient!
It's really that easy!
Fan Submissions
We had one submission this round and it is really great! LanaBeber used Trixie's One Happy Day for her layout. I love the paper layering, her use of the stitching and ribbons, and the pretty font she used for her date and title work. Wonderful layout!!!
LanaBeber will be receiving A Life That's Good Facebook Timelines for her submission!
Trixie will be releasing new products in the coming weeks, so we hope to see more of you submitting your layouts soon! Have a great rest of the day!