Welcome to another Sunday here on our blog. You've found your way to our monthly contest, where you can win just by answering a question. We like to call it Special Request Sunday.
March Winner
We had four entries last month, so let's see who won…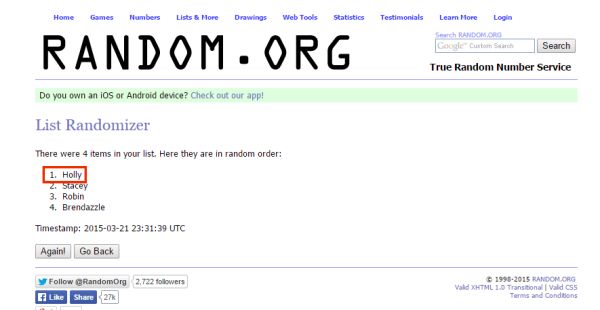 HOLLY had the luck o' the Irish with her this month. She is our winner. So what did Holly say was her good luck charm?
Family is a wonderful good luck charm. I wouldn't be half as lucky as I am without them, so I love that answer.
Holly please respond to this post to let us know which kit you would like as your prize. It would also help us if you would submit a help ticket here letting us know you won the Special Request Sunday for February 22, 2015. After that we can get you whatever kid you'd like.
Special Request Question For April
Spring has now 'officially' started. I know that for me, we've had unseasonable warm temps and a winter that was almost non-existent. Some of my cohorts here at the blog, though have had a late winter and weather everywhere just seems crazy. But since the world says that it is Spring, let's talk about our favorite things about Spring.
Number one for me would have to be the weather. I hate the cold and don't love the heat, but the weather in Spring is exactly what my soul needs. I also love that everything is springing to life and that kids are outside playing again and you hear the sounds of laughter constantly. I also love that I get to celebrate two of my babies births in the springtime. It always reminds me of the days when they were newborns and how simple and beautiful life is in the Spring.
So let's hear about your favorite things about Spring and let's help our friends who are still feeling the cold, get warmed up.
You Could Be The Next Winner
It's really easy to become a winner. Leave us a comment below letting us know the answer to our question. Just make sure you leave your email address and the name of the kit you'd like to win.
Have the rest of a wonderful Sunday!