Hello again, readers, and welcome to another Challenge Thursday!
Single Photo Template Challenge
We love to challenge our readers here on the blog. Our goal is to inspire and encourage you to complete more pages! So this week, we're bringing you – my favorite – a template challenge! I had the opportunity to create this month's desktop calendar freebie. I make calendars for my family every month and send them off through email, so I love it when I get to share my creations with you all as well! I have three children, so I try to flip between using multiple photos and single photos when I'm making the desktops just in case other people would rather have just one photo showcased. I was really happy with the way things were falling into place while I was working on the calendar, I decided to create a template based on the layout. Take a look.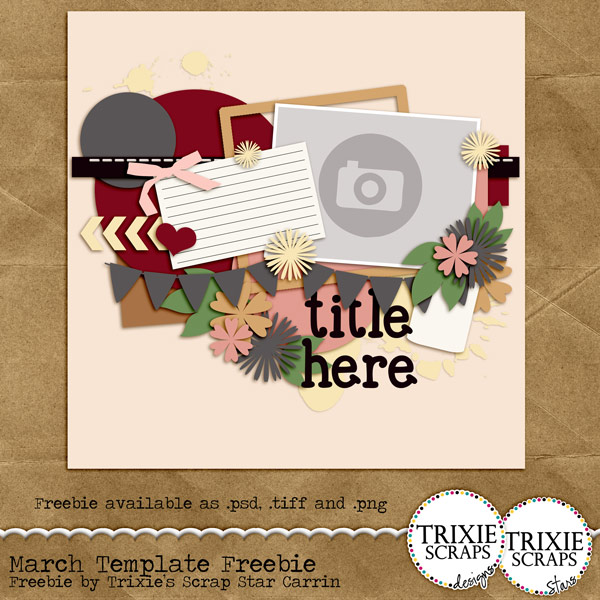 You can download the template here.
Inspiration Layout
We recently upgraded the trio's bikes. They were just getting too big for the ones they had and they were very excited to get some new, bigger ones! It's pretty funny to watch the littlest one trying to keep her tricycle going, all the while chanting "Pedal, pedal, pedal!" And I swear my oldest daughter looks like Miss Gulch from the Wizard of Oz on her cruiser bike! I used Riding with Boys and Riding with Girls to complete my layout.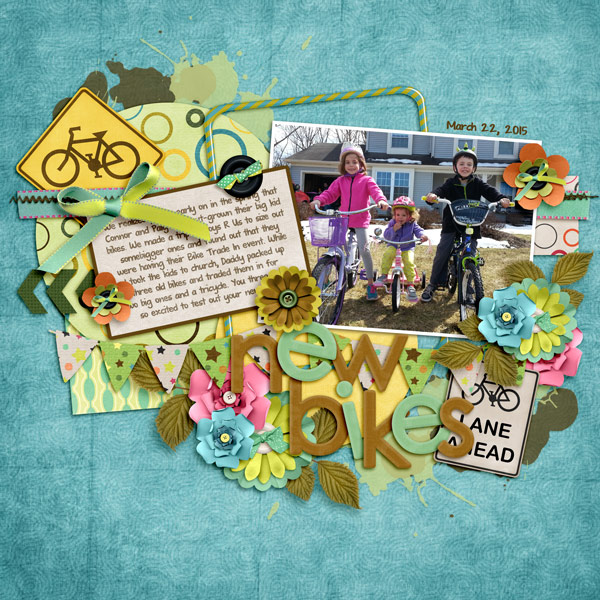 If you use this template, make sure to upload your layout to the Trixie Scraps Gallery so you can be one of our Show-Offs and win a nice little prize. Happy Scrapping!