Hello there, fans! Welcome to another Masters Monday here on the Trixie Scraps blog! I wanted to share some really cool tutorials with you today that show you how to create a snow effect on your photos.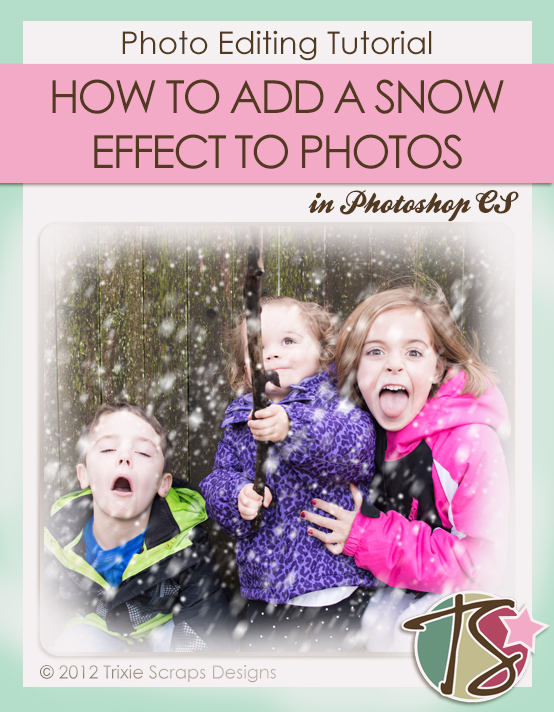 The Tutorials
The first tutorial comes to us from Phlearn.com, a super cool website that has a bunch of ideas and how-to posts for photographers (and scrappers). Check out the video!
httpss://www.youtube.com/watch?v=yP7qiZIuTA0&feature=youtu.be
Here's my photo after applying this technique.
Now, it is winter where I am, but there isn't any snow on the ground. As a matter of fact, it has been raining pretty heavily around here lately, so even if there was snow on the ground it would be long gone by now! I applied the snow effect on another photo and I thought that it needed a little something to make it more believable. I found an awesome tutorial from Jamie Rubeis Photography that shows us how to lighten up the ground in our snow effect photos. Both tutorials were so easy to follow and I think they came together nicely to give me a great effect on my photo. What do you think? When my son saw the photos he said, "Wait a minute…it wasn't snowing outside when we took those!"
Your turn!
I'd love it if you'd give one or both of these tutorials a try. You won't be disappointed! Please make sure you upload any layouts you do create to the Trixie Scraps Gallery. We'd love to see them!  Happy Scrapping!