Good Sunday morning to our blog readers! I'm stopping in today with my super exciting news I've been hinting about for weeks, now. In case you haven't already heard on Facebook…
Scrap Stacks is celebrating their Grand Opening…
And I am one of the designers in this fabulous, brand new digiscrap store! I'm so excited, I have been practically floating all weekend 🙂 The store is owned by Penny Springmann (you might know her if you've ever shopped at Sweet Shoppe, as she previously sold there for years). She has assembled a terrific team of designers for the store and I'm really enjoying getting to know each of them.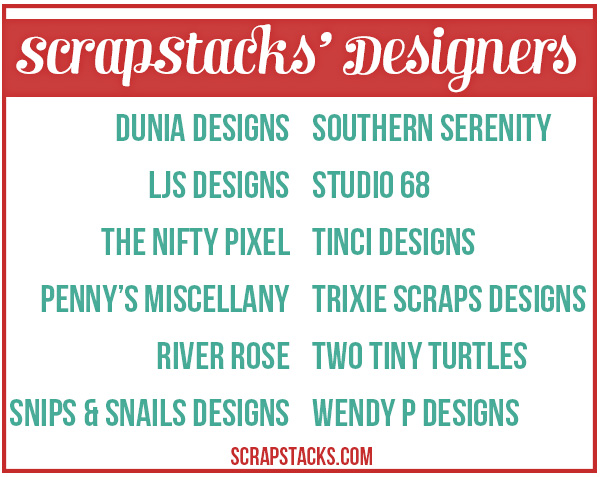 Grand Opening Sale:
Of course, we have a Grand Opening sale going on RIGHT NOW. I have moved in with all of the products that survived my recent retirement sale (so there's about 350 products, or so) and I have new goodies in the works, as I write this. I'm energized, excited, and finding my mojo again, so get ready for it because I'm making a comeback, for sure 🙂 Click the image below if you are keen on doing some shopping today!
Free With Purchase Collab:
We also have our first-ever team collab kit completed – it is free with a $15 purchase from the store this weekend during the grand opening, or you can just purchase it outright, if you're so inclined! In any event, I hope you'll head over and give the new store a look – let me know in the comments here on my blog what you think!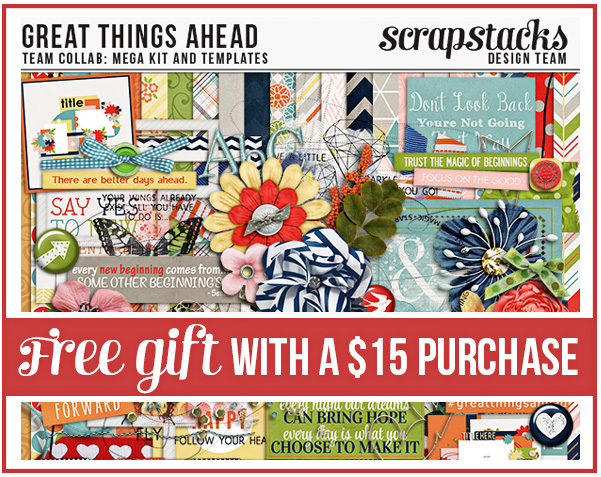 Retiring Products Sale Back ON!
One other quick bit of news today and then I'll leave you to the rest of your Sunday. I've had a number of requests to re-open the retirement sale because some of my frequent customers didn't get a chance to shop from the retiring category before the sale ended. I was so busy getting the Scrap Stacks store set up that I never had time to turn off and remove the retiring products from my Trixie Scraps shop this week… sooooo…. I decided to open the sale back up for just a few more days. But, really now…. these are truly the FINAL DAYS those 250+ products will be available, so if you want them… you need to snag them by the 27th. As a reminder, all kits and template packs in the retiring category are $2 and everything else is $1 – or snag the bundle at a huge discount by clicking the image below. You'll find all the retiring products right here in the Trixie Scraps shop.