Hi friends and welcome to another Wednesday Wisdom post. The quote I decided to use this week is one that I think makes us stop and let the happiness come to us.
"The moments of happiness we enjoy take us by surprise. It is not that we seize them, but that they seize us." -Ashley Montagu
I chose to pair this quote with a couple of photos of my seven-year-old twins because…well, there are a lot of times where they are not happy with each other. It's all the other times – times when they aren't at each other's throats, times when the love they have for one another shines in their eyes – that I hope they remember for the rest of their lives.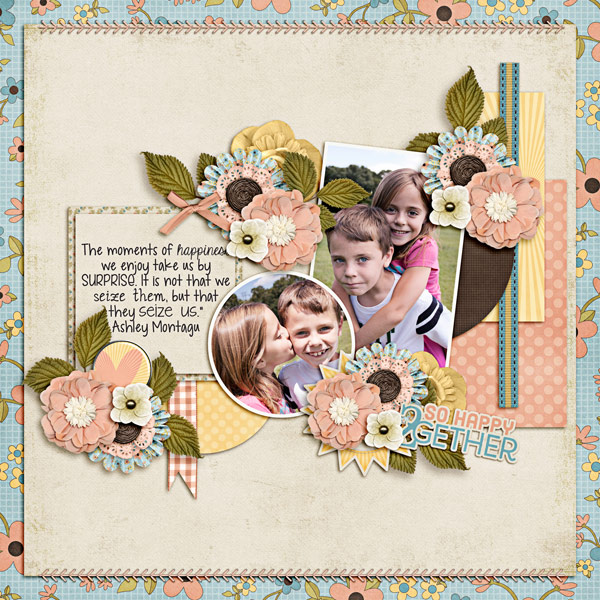 Credits: One Happy Day by Trixie Scraps (part of the October 2014 Scrap Pack at Scrap Stacks)
When is the last time you let happiness creep up on you?  Scrap about it! Remember to upload any layouts to the Trixie Scraps Gallery Happy Scrapping!
All Trixie Scraps Designs products can be found in the following online stores: