Happy Thursday everyone, this is Shauna and today I'm here to give you this month's recipe challenge.  Now I like simple recipes that are easy to follow, and I hope you enjoy using it.
1. 6 papers…use for background, strips, circles, etc.
2. 3 photos…one large and two small photos
3. 2-4 ribbons/string (mix and match)
4. 3-5 pieces of greenery
5. 3-10 elements (flowers, buttons, stars, etc.)
Once you have all the ingredients, then make sure you title, date and journal (if you want) and don't forget to add your shadows.
I used the recipe to create a layout using Blue Jean Boy Value Bundle.  It is a great kit for scrapping any type of boy layout.  And the value bundle is packed with good stuff!!!
My layout features my friend's new born baby, and he is a real cutie pie.  I love how the dark colors in the kit really highlight the photos.  And yes I used flowers on a boy's layout, I just can't help myself.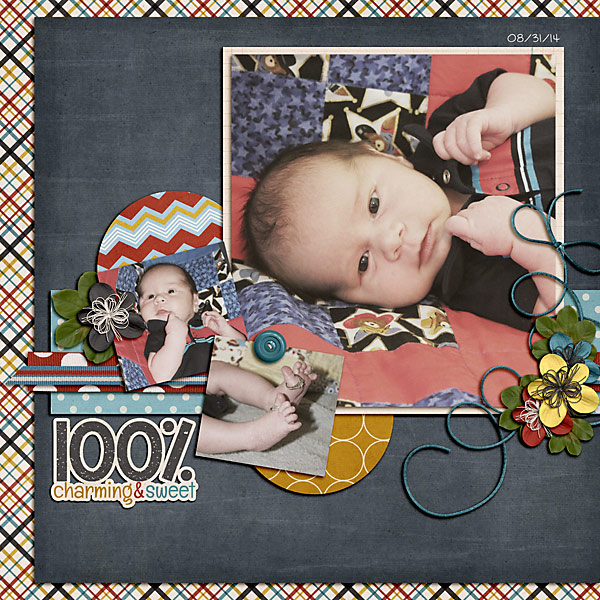 So now is the time for you to get your scrapping juices flowing and create something awesome.  I know you can do it. Make sure your share your page with us in the
Trixie Scraps Gallery
because we love seeing what you create, plus you could win a little something from Trixie's store.
All Trixie Scraps Designs products can be found in the following online stores:
Trixie Scraps Shop * My Memories * Ginger Scraps