It's time for another Special Request Sunday, but on a Monday. I apologize for this post being late. My family and I went and visited with family this past weekend and I didn't have internet.
Last month I asked where you'd choose to vacation at this exact moment in time, if money was readily available.
From the responses it sounds like most of us want to leave the country and experience life in another country, even if it's only for a short period of time.
Random.org chose our winner and that person is: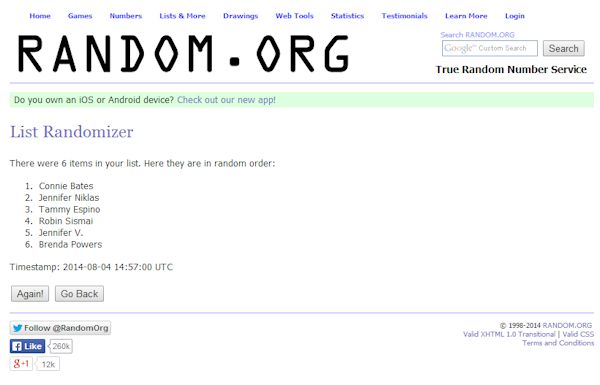 Congrats, Connie!
Connie would be headed out to Italy if she could.
Connie, please reply to this post, or email me at thelethargicpoet(at)gmail(dot)com with your email address and the kit you would like, also please fill out a help ticket here to get your free kit.
My kids are only out of school for another 2 weeks and I'm sad that summer is quickly coming to a close. But there are some upsides to school starting again. The biggest for me is that my baby will get back to his regular nap schedule without extra noise to wake him up.
What is the best thing about school starting again and/or summer ending?
Let me know what that is for you and next month you just might win the kit you've been eyeing for a while.
Please make sure to include your email addresses in your answers as well as the name of the kit you'd like, so that when you win we can get your kit out to you.
All Trixie Scraps Designs products can be found in the following online stores:
Trixie Scraps Shop * My Memories * Ginger Scraps