The powers that be have been conspiring against me today. I meant to get this Master's Monday post up earlier this afternoon, but it didn't happen. But in my part of the world it is technically still Monday, so I'm bringing you this weeks Masters Monday.
This week is just a quick tip that many of you have probably already thought about doing, but just in case you haven't – let's discuss what's in a name.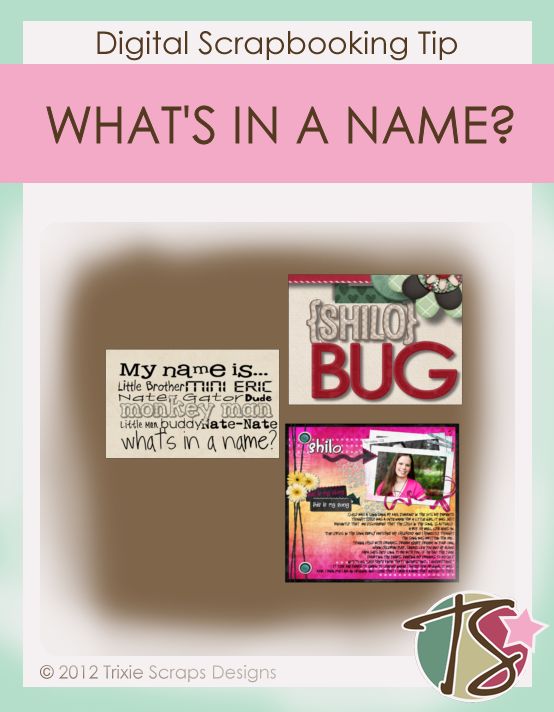 For me, a lot of why I scrapbook is to preserve memories and to serve as a journal of sorts. This means that I want to put across as much information in my layouts as I can. Years from now, people may not know how I got my name. So one of my very first digital pages was all about how I got my unique name.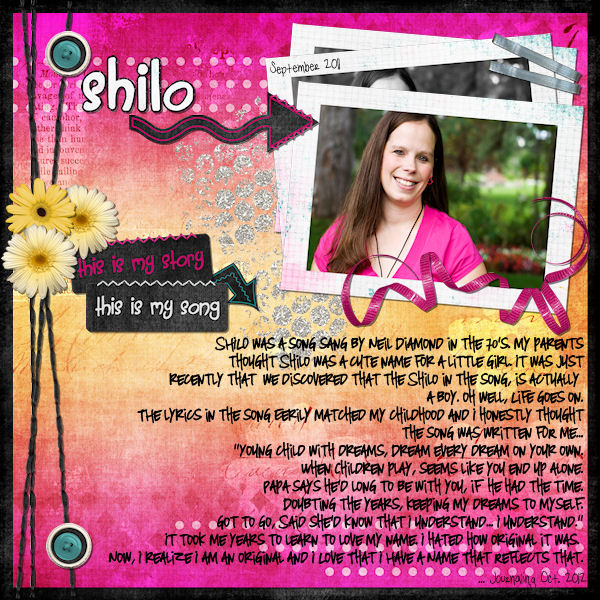 If you've got a unique name or a special story behind your name – SHARE it. These are the stories that are of some real importance.
What about nicknames? My little guy has quite a few and I wanted to create a page that showed all the nicknames he had at the time I created this layout. He may not have these nicknames as he gets older, but for the time being he has quite a lot.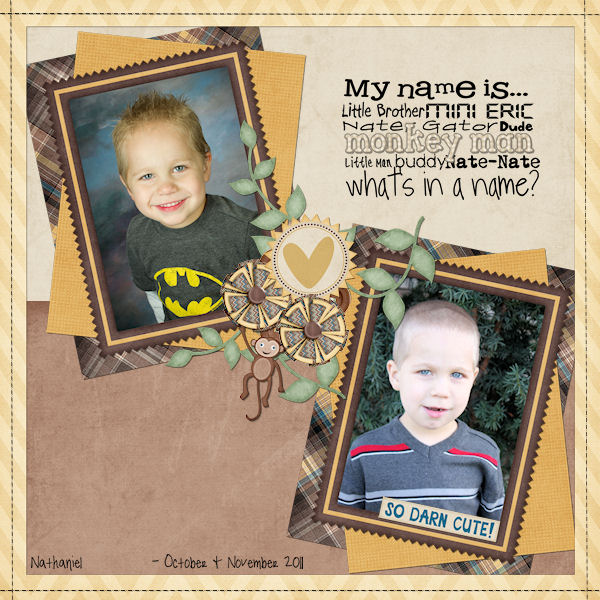 While we are talking about nicknames and how they may not last, why not create a layout about a childhood nickname?
Growing up, my nickname was 'Bug'. However, it wasn't just 'Bug' – with my parents, especially it was Shilo Bug. I had an uncle that used that term a lot, but my friends never used it. When I was dating my husband he created his own nickname for me using Bug, but it just didn't stick as well.
My parents associated 'Bug' with ladybugs and it's always stuck for my parents. My mom, especially still calls me Shilo Bug. I thought it was important to document this part of my life using a picture of me as a kid (in a ladybug print, no less) along with a shirt my Mom kept and gave to me a few years ago.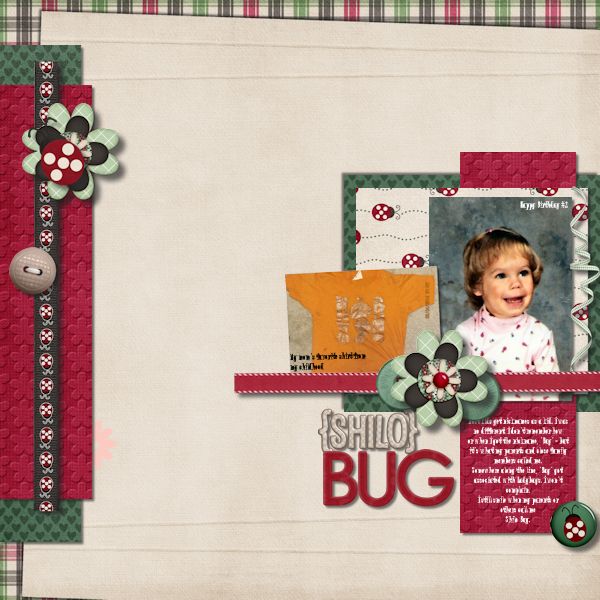 If you haven't done so yet, make a page about names. It doesn't have to be about you, it could be about a relative. My grandpa had a nickname that was used by almost all who knew him, but I have no idea how it came about. I'm going to have to ask my mom and make sure I scrap that page.
Share your wonderful names and nicknames with us in our gallery. We always love to see new work there.