Hi everyone and Happy Friday! It was a busy day here in my studio yesterday as I packaged up a whole slew of new goodies for my stores and got some previous collections spread out to the stores that didn't have them yet. This week, my February Gotta Grab It collection, Always in my Heart, is now in all my stores for 30% off – and if you caught it during the Gotta Grab It sale, you'll definitely want to check out the brand new additions – beautiful wordart, a cute little bragbook, and an adorable hybrid "Date Night" box project! Here's a little look at the three newest pieces, but to see the whole collection, click on the image (or one of the links) below. Don't miss the coordinating freebie at the end of the post, too!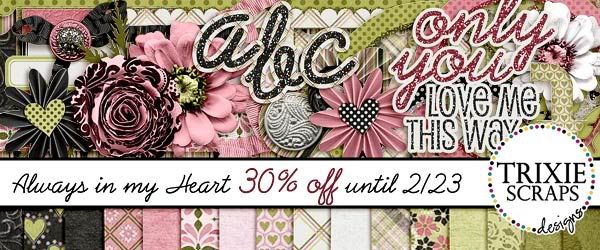 Or, find the whole collection on sale at: Trixie Scraps Shop | Gotta Pixel | Pickleberrypop | Scrapbook-Bytes
In addition, I have a bunch of new template packs in my store this week – these were all previously part of prior months' Templatetopia collections, but are each now available individually. Each will be 30% off until next week!
Finally, don't miss my 2nd Chance Sale on two other recently released collections – If the Slipper Fits and After the Rain. Each piece of both collections is on 30% off sale for a limited time!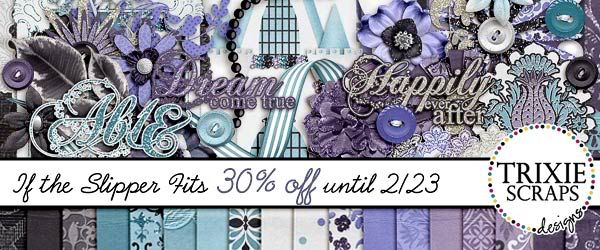 All 30% off at: Trixie Scraps Shop | Gotta Pixel | Pickleberrypop | Scrapbook-Bytes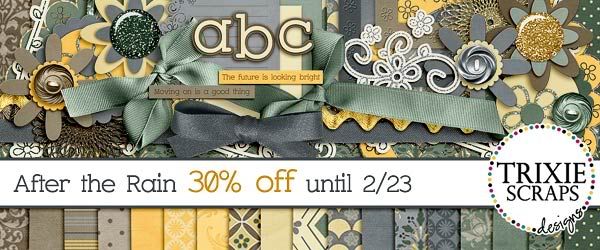 All 30% off at: Trixie Scraps Shop | Gotta Pixel | Pickleberrypop | Scrapbook-Bytes
And now, here's that freebie I mentioned! Carrin made this great frame cluster from my Always in my Heart collection – click on the image below to download this one and ENJOY! Have a great weekend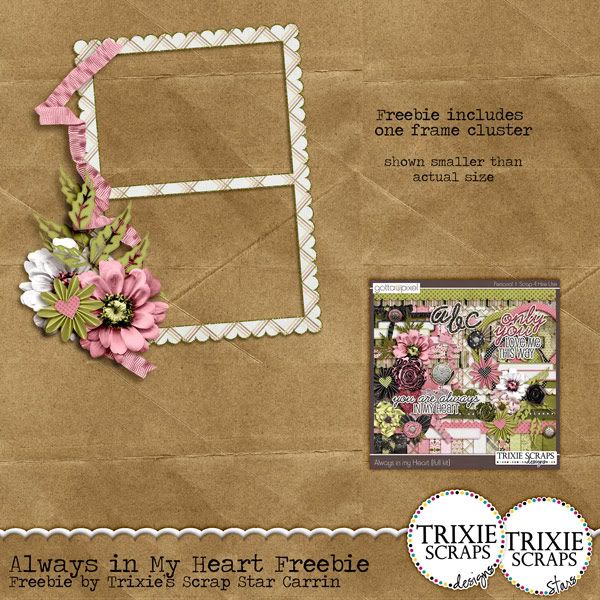 DOWNLOAD HERE
All Trixie Scraps Designs products can be found in the following online stores:
Trixie Scraps Shop * My Memories * Gotta Pixel * Scrapbook Bytes * PickleBerryPop